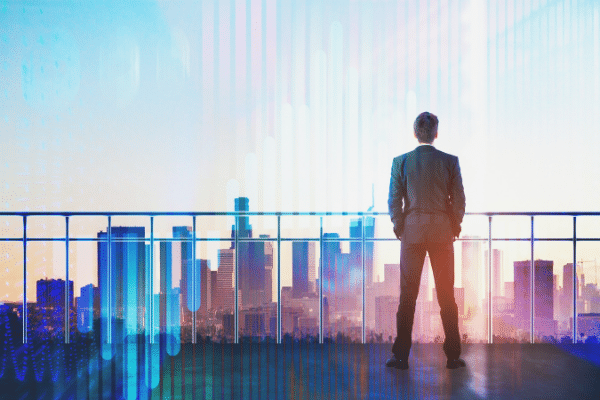 In brief
U.S. stocks turned higher on Tuesday with the S&P 500 (+1.42%), tech-centric Nasdaq Composite (+3.69%) and blue-chip Dow Jones Industrial Average (+0.10%) all up as tech stocks that had been languishing saw a sharper rebound.
Asian stocks edged higher Wednesday after a rebound in growth shares that sent the Nasdaq 100 to its biggest gain since November.
The benchmark U.S. 10-year Treasury yield was at 1.53% after sinking from recent highs as the first in a string of debt auctions this week went off without disrupting markets.
The dollar held declines.
Oil edged up with April 2021 contracts for WTI Crude Oil (Nymex) (+0.41%) at US$64.27, on optimism over the sharpening pace of economic recovery.
Gold was flat with April 2021 contracts for Gold (Comex) (-0.07%) at US$1,715.70 and appetite for safe havens waning even as the dollar slipped.
Bitcoin (+6.85%) 

roared back to US$55,572 as investors grew their risk appetites. Outflows from exchanges led inflows (outflows suggest that traders are looking to hold Bitcoin in anticipation of higher prices) as Bitcoin continued to see a sharper rally. 
Market Overview
It's official, game on again!
Tech stocks which many had sounded the death knell for came roaring back and even Tesla's Elon Musk can boast that he covered back US$25 billion in net worth in a single day of trading.
Highlighting just how volatile the markets can be, Tesla gained so much that it erased all of its losses for the past five days and sent indices, especially those which derive their value from tech shares, sharply higher.
Asian stocks were mostly up at the open, with Tokyo's Nikkei 225 (+0.12%), Seoul's Kospi Index (+0.60%) and Hong Kong's Hang Seng Index (+0.81%) all higher, while Sydney's ASX 200 (-0.09%) was flat in the morning trading session.