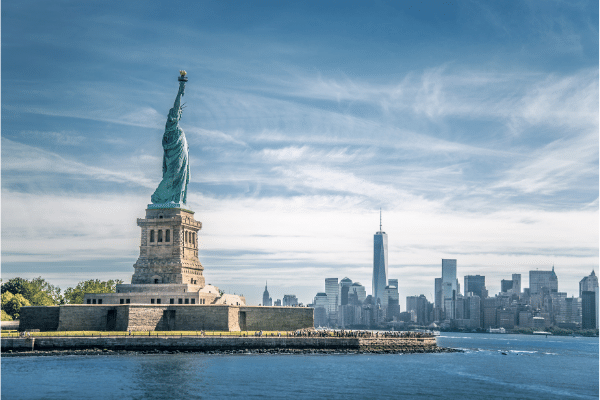 California, New York, and six other states have recently pressed charges against Nexo, a cryptocurrency lending platform, for providing unregistered securities in the form of accounts that pays interest for digital currency deposits.
New York particularly sues Nexo for misrepresenting its registration status. New York Attorney General Letitia James stated Nexo falsely claimed to be a platform with a license and registration (which was against the law) and betrayed investors' trust.  
She demanded the company to forfeit the whole "Earn Interest Product" accounts income and compensate the clients, saying that "Nexo must stop its unlawful operations and take necessary action to protect its investors."
The Swiss-based company Nexo said that it had voluntarily stopped adding new US customers to its Earn Interest Product and ceased adding new balances for current customers, following the Securities and Exchange Commission (SEC)'s declaration of its stance on interest-bearing accounts at the start of 2022. "Nexo is dedicated to finding a clear road ahead for the regulated provision of goods and services in the US, especially on the federal level," the company remarked.
A number of yield-producing accounts at Nexo were the target of individual lawsuits filed by the states, which also included Washington, Maryland, Kentucky, Oklahoma, South Carolina, and Vermont. 
California noted that the business offered yearly interest rates as high as 36% and advertised the accounts as being "high-yield."
According to the commissioner of California's Department of Financial Protection and Innovation Clothilde Hewlett, the crypto interest accounts are "securities and are subject to investor protections under the law, including adequate disclosure of the risk involved."
The California attorneys cited that over 18,000 of its citizens had $175 million in such accounts as of July 31.
Similar regulatory actions have been taken against three crypto companies: Voyager Digital, BlockFi, and Celsius Network Inc. 
Lenders Voyager and Celsius have been entangled in bankruptcy, followed by Celcius shareholders filing to gain a part of the firm's remaining assets last week, whereas BlockFi settled state and federal lawsuits for $100 million.