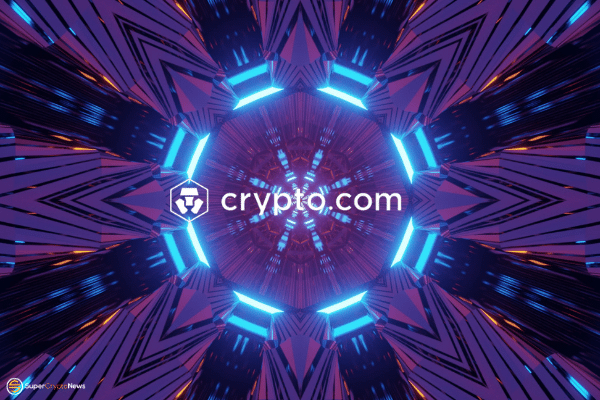 Although there is a tough crypto winter ahead, Crypto.com CEO Kris Marszalek declared during a live interview broadcast on its official YouTube channel that it is still going strong.
Concerns that the Singapore-based exchange may be the next to experience a liquidity crisis have caused the native token CRO token to plunge roughly 40% over the previous week. According to Nomics, the exchange's daily activity fell from highs of around $4 billion last year to roughly $284 million this past October, and withdrawals are increasing as more users and investors retrieve their money from the platform.
Marszalek stated in the interview that the exchange has a robust balance sheet and that its exposure to FTX is $10 million at most.
Fund transfers between exchanges, as noted by Marszalek, are an essential component of the industry. He said that they have "recovered $990 million from FTX."
Crypto.com is now being audited, however it will take some time. He emphasised that the industry and Crypto.com need full transparency to advance, reminding that audit firms "don't work at crypto speed."
He stressed that withdrawals are functioning as intended. The only interruption has been due to Ray, SRM, and GALA — adding that SRM is "closely tied" to FTX.
Unlike the partnership between FTX and Alameda and FTX's token (FTT), Marszalek claimed that CRO (known as Cronos) has never been utilised as collateral for loans.
Stadium sponsorship, with its exorbitant costs, has been one of Crypto.com's more contentious business decisions. There are concerns regarding the system's effectiveness as a sales funnel. Asserting that it is a wise investment, Marszalek points out that the contracts are yearly obligations.
"We pay a small amount every year, which amounts to around 10% of our revenue. This is not crazy compared to other companies. Growth to 70 million users is not possible without some investment into brand awareness," said the Crypto.com CEO.
The market's mistrust of Crypto.com could be partly attributed to the exchange's $400 million blunder, in which ether was unintentionally routed to an account at the Gate.io exchange. That was the second time the business had erroneously transferred a large sum of money. It was discovered in August that the exchange had delivered $10.5 million to a woman in Melbourne and had gone unnoticed for seven months.