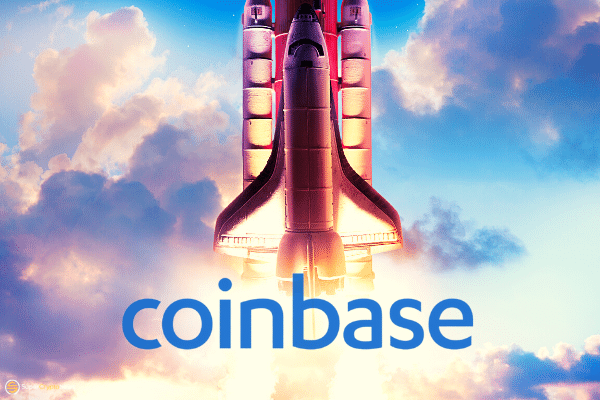 Coinbase Global records 1,000% jump in revenues over the past quarter
Increasing institutional interest in cryptocurrencies bodes well for Coinbase, a U.S.-regulated cryptocurrency exchange
When Coinbase Global (+3.24%) went public this year, it presented an interesting proposition – why bet on volatile cryptocurrencies when you can bet on the company that provides the platform to trade in them – the pick and shovel play.
The pick and shovel play is basically betting on companies which provide services to the more speculative underlying asset, taking a small fee for their service, but assuring a steady revenue stream.
Made popular by Levi Strauss, the plucky entrepreneur who had gone to San Francisco to search for gold, only to strike gold by supplying miners with equipment and cotton denim jeans, the pick and shovel play seemed like a sensible way for investors to dip their toe into the cryptocurrency waters.
And that pick and shovel play has paid off in spades for Coinbase Global which recorded a whopping 1,000% revenue increase from a year ago, thanks to wild cryptocurrency price swings in the second quarter of this year.
In only its second quarterly results since listing in April, Coinbase Global posted net revenue of US$2.03 billion, up 27% from the previous quarter and up 1,042% from a year earlier, while net income rose to US$1.6 billion from US$32 million in the same period last year.
To put Coinbase Global's profits in perspective, over the same period, established exchange operator CME Group (+0.067%) reported just US$510 million in net income on US$1.2 billion in revenue, while Intercontinental Exchange (-0.74%) earned just US$1.3 billion, some of which was derived from divesting its stake in Coinbase.
And with the world's largest cryptocurrency exchange by traded volume Binance coming under increasing pressure from regulators globally, the regulated Coinbase Global is taking the opportunity to list more digital assets, after having been initially hesitant because of regulatory concerns, adding 22 new cryptocurrencies for traders.
Coinbase Global rose to US$274.59 in after-hours trading yesterday but is still well off its debut on Nasdaq of US$328.28.