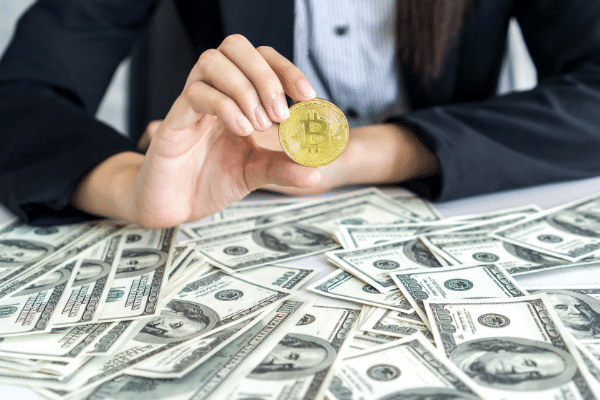 According to a recent study titled "Private Wealth in Digital Assets Study 2022" by Matrixport, the majority of individuals with high net worth and/or mass affluence were extremely interested in digital assets or had a strong interest in them.
The study's respondents included single and multiple family offices, high net worth individuals (HNWI), and mass affluent individuals (MAI) from five international wealth management hubs: Singapore, Hong Kong, Taiwan, Australia, and the United Kingdom.
According to the report, four out of five HNWIs and family offices have invested in digital assets in the last year, and 80% of HNWIs and 70% of family offices stated they were either very interested in or highly interested in digital assets.
Only 10% of family offices and less than 7% of HNWIs expressed a lack of interest in digital asset investment. These opinions generally held true even after the Terra Luna crash in May 2022 caused a major decline in the market value of digital assets.
In terms of interest in asset class investment, digital assets have also continued to draw the attention of MAI, who have now caught up to other investor categories. Before the collapse of the digital asset market in May 2022, only one in four people expressed interest; today, half say they are eager to include digital assets in their portfolio.
It is reported that almost half of investors believe that future regulations will likely assist in the stabilisation of the market and that the majority of assets would likely be digital. Sophisticated and sceptical investors agreed that globally coordinated regulation would boost their confidence and interest in digital assets.
Industry experts also said that legislation will provide clear standards of conduct for the industry, such as Singapore's proposal to introduce investor-facing risk assessments for digital assets and service providers-facing risk disclosure guidelines.
The significance of guidance and education brings this issue into light as one in three investors admit to investing in digital assets without having a thorough understanding of the assets. Risk of fraud, cybersecurity hazards, market volatility, and a lack of knowledge of the asset class were among the main obstacles investors highlighted.
It's interesting to note that many investors sought information regarding digital assets from regulators. Industry analysts expressed their concern that this knowledge gap must be closed by industry players who are native to digital assets because regulators are only now starting to understand more about the asset class themselves. Industry participants in the ecosystem of digital assets, including Matrixport, are stepping up to bridge this knowledge gap and teach the subsequent generation of crypto natives.