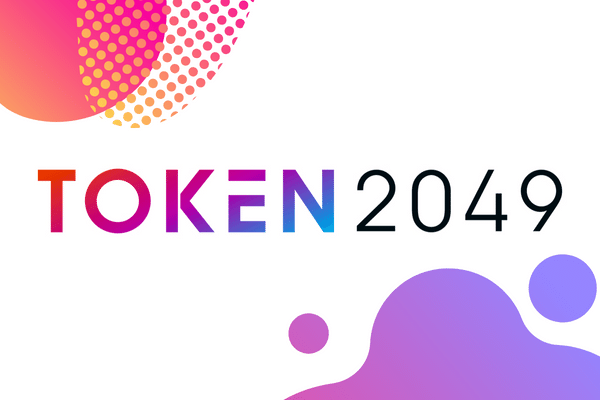 TOKEN2049 recently announced that the OP3N WHALE NFT Exhibition will be on display at TOKEN2049's next Singapore edition, which runs from September 28 to 29. This will be the first-of-its-kind immersive NFT experience.
For the first time ever, a single entity's collection of NFT assets with a market value greater than $100 million will be on show in this exhibition.
"From digital creators and traditional artists to fashion brands such as AMBUSH who's been expanding their presence in the NFT space, we're bringing together an incredible pool of talent to celebrate and honor their work," said Jaeson Ma, Co-Chief Executive Officer and Founder of OP3N, a Web3 launchpad for IP and communities.
The exhibition was created by OP3N and WHALE, an all-encompassing membership club boasting largest collection of extremely rare, highly valuable NFTs covering gaming, art, and virtual real estate.
Today's Web3 ecosystem reflects the exciting creativity and innovation being brought by a myriad of industries by way of their growing interest in NFTs — and so much of this is taking place in Asia. We have an exciting programme for our attendees — and this exhibition is just one part.

Raphael Strauch, Founder of TOKEN2049
The exhibition will make its unique debut at Asia's largest Web3 event and TOKEN2049's largest conference in its history. It will feature regional creatives, companies, and curators who best represent the global dynamic of East Meets West. Approximately 7,000 people are anticipated to attend.
Artworks from famous digital artist Pak, known for initiating Sotheby's first-ever NFT sale, well-known glitch artist XCOPY, the Milanese artist pair Hackatao, and celebrated Asian-American photographer Michael Yamashita will be featured in the exhibition.
In addition, Brendan Dawes and Instagram photography star Ryosuke Kosuge's generative art masterpieces from the permanent collection of the Museum of Modern Art (MoMA) in New York City will be featured in a revolving exhibition at TOKEN2049 Singapore. These pieces will be on show at the conference at WHALE's solo booth.