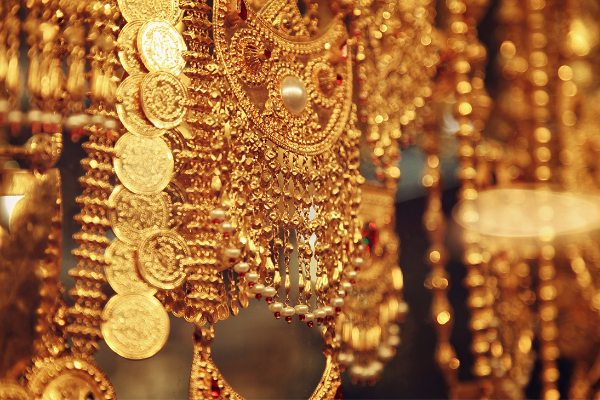 In hopes of establishing the largest blockchain-backed precious metal refinery and storage facility, the Dubai Multi Commodities Centre (DMCC), a free trade zone established by the Dubai Government, announced the venture of a sale and purchase agreement (SPA) with REIT Development yesterday. 
As part of the agreement, REIT Development acquired industrial land located in DMCC's thriving business district, Jumeirah Lakes Towers. It was also reported that the 100,000 square feet facility is expected to open in the end of 2022. 
It is said that the blockchain-backed facility will create a decentralized record of all transactions, making it possible to track precious metals that are refined and sold in over 150 countries around the globe.
In an interview, Chief Operation Officer of REIT Development, Mike De Vries said, "Blockchain technology can enable more transparent and accurate tracking of precious metals, ensuring there is no 'dirty gold' in circulation and illicit trades." 
De Vries added, "Customers who buy our products or use our storage can verify all the information in the blockchain. Aspiring to "lead the way" De Vries believes that by 2025 worldwide precious metals refinery and storage facilities will be a part of the blockchain.
The metals refined will also provide backing for asset-collateralized stablecoins like GoldCoin, SilverCoin, RhodiumCoin, PalladiumCoin and PlatinumCoin, just to name a few. These stablecoins will run on the Ethereum network and will reportedly be pegged to the current value of one gram of the corresponding precious metal.
Although the gold and precious metals industry has been at a tipping point, Executive Chairman and Chief Chairman Officer of DMCC, Ahmed Bin Sulayem, is optimistic about the "boundless opportunities that lie beneath the uncertainty of a post pandemic world."
Through the deployment of blockchain technology, the DMCCs partnership with REIT Development plays in bringing the UAE on the world map as a leader in the precious metals industry.
Read more: Crypto Education is Fast Becoming Part of Classrooms