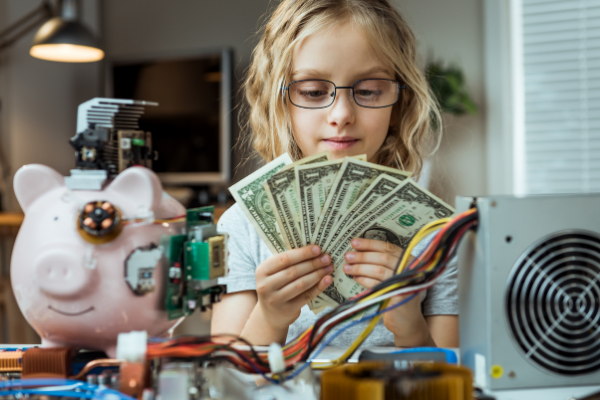 It was only a matter of time before the emerging crypto market gave rise to the implementation of crypto education in schools. In fact, crypto education has gained traction in the past years and is most likely to develop further in the near future. 
It's also important to note that cryptocurrencies in general have been gaining attention with the younger generations. For instance, a number of television shows for youngsters have started mentioning Bitcoin. 
Most recently, the popular British television series Teletubbies announced on its official twitter account that it will be rolling-out an NFT soon with proceeds going to a local charity.
UK-based "Young Persons' Money Index," reported that 83% of young people wanted to learn about money and finance in school, while 75% said that their financial literacy comes from their parents. A large reason for this is due to the fact that financial education is not a part of the school curriculum in some countries.
Recently, cryptocurrency exchange Gemini, partnered with Learn & Earn, an app that allows students to learn about financial literacy, while earning fiat rewards. 
Cameron Winklevoss, president and co-founder of Gemini said, "Our mission at Gemini is to empower the individual through crypto and we believe that journey begins with understanding. Through our partnership, Learn & Earn provides students with a simple yet comprehensive way into crypto education, whilst earning rewards on their progress."
Michael Gleason, CEO of Learn & Earn, the crypto courses and in-app content are growing quickly and evolving with the space. "The course demand for blockchain-based knowledge is some of the highest we've seen and driven by students who are eager," he concluded.
Although it looks like crypto education in schools is underway, current methods are not enough to teach management of personal finances to Generation Z.
Read more: Tribal Credit Receives $3 Million Investment Funding from Stella Development Foundation