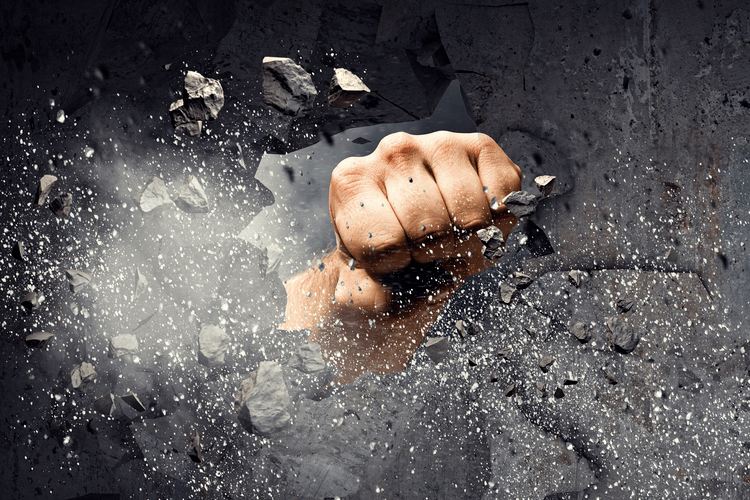 Bitcoin has spiked up to a local top at $9,472 last Thursday before retraced back down to find support at $8,400 level. Since then, the cryptocurrency has accumulated strengths and retested the $9K level again on Friday and Sunday morning. At the moment of writing, Bitcoin still struggles to gain a firm foothold and turn the resistance into a support.
What makes $9,000 such a formidable resistance? Fibonacci retracement indicator suggests that the $9K is the last resistance level from the recent top before March's crash that drove Bitcoin to a local bottom at $3,850. The important support remains at the next Fibonacci's level around $7,960 along with the red ascending trendline which acts as a support.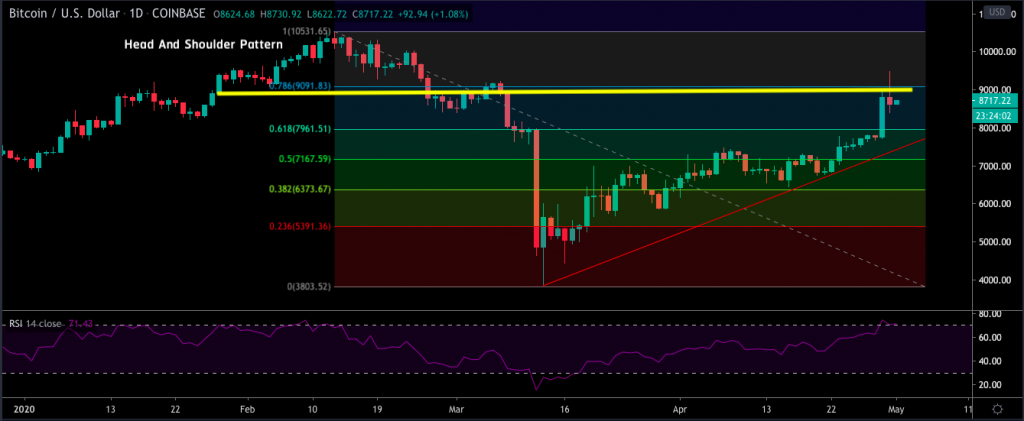 Another interesting take came from Timothy Peterson, CAIA manager at Cane Island Alternative Advisors. He pointed out that every time Bitcoin surged more than $1,000 in 24 hours, on average, Bitcoin retraces back down 5% in 7 days, 21% in 30 days, and 38% in 90days.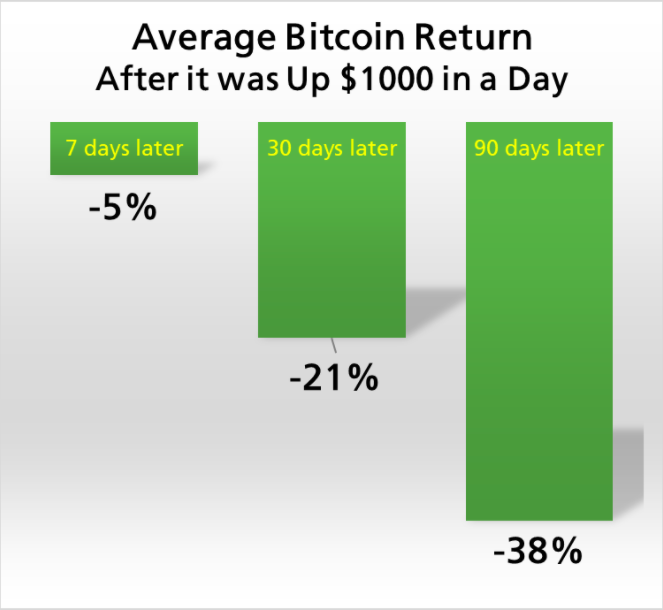 With the Halving event right around the corner, could the recent rally was just speculative moves of investors trying to buy into the narrative and subsequently drove up the price? Earlier this week a Bitcoin Whale, Joe007, has also tweeted that the halving event is likely to already be priced-in. Due to the event is now being commonly known among the people in the space and traders begin to "sell on fact" after "buying on rumour".
You may also want to read: BTC Price May Drop After Halving, Says CryptoCompare