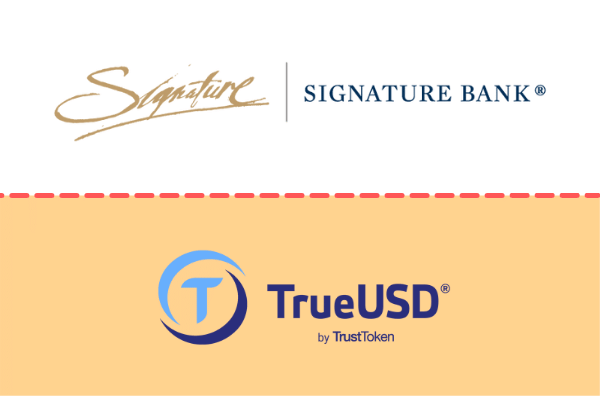 TrueUSD, the world's most transparent stablecoin, collaborates with crypto-friendly Signature Bank to enable 24/7 real-time minting and redemption services.
TUSD has been integrated in the SigNet payment network developed by Signature. This provides a number of extra benefits to TUSD users, as well as offering them more convenient on- and off-ramps.
In order to ensure that the TUSD holders receive smoother stablecoin minting and redemption services in times of the market fluctuations, Signature trains dedicated account managers to provide online and offline assistance to customers.
We are happy to have TrueUSD join the ever-expanding ecosystem of Signature. Our cooperation not only consolidates the current services that we provide for our clients, but also cements Signature's leading position in the sphere of digital assets.

Joseph J. DePaolo, President and CEO of Signature
TrueUSD aims to offer credible financial choices to the world. Our collaboration with Signature and integration with Signet create for TUSD, a USD-pegged stablecoin that is attested real-time, another opportunity to harvest exponential growth, and for TUSD users across the globe a secure and real-time settlement option.

Jennifer Jiang, President of TrueUSD
Signature Bank is the third bank to have partnered with TrueUSD. Previously, TrueUSD joined hands with Prime Trust and Silvergate Bank to deliver real-time TUSD minting and redemption services with the support of PrimeX and SEN blockchain networks.