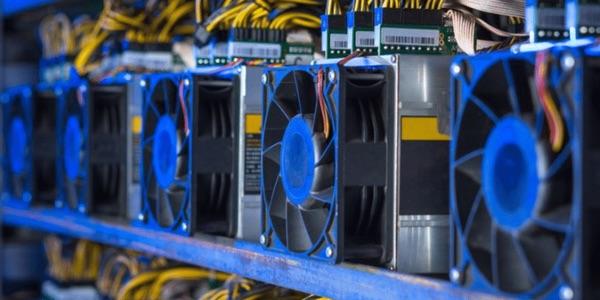 Eight days before the long-awaited Bitcoin Halving event on May 12, Bitcoin (BTC) hash rates hit another record high at more than 140 EX per second on May 3, according to Glassnode. 
Source: https://twitter.com/glassnode/status/1256946723915784198/photo/1
The spike could be due to several factors. Firstly, the market has recovered significantly in the past week, with Bitcoin and major altcoins seeing green. With the having event coming up in a week and old mining equipment being phased out for newer ones, it is no surprise that mining machines are operating at faster and more efficient speeds as miners proceed at maximum capacity before May 12.
Bitcoin miners have also hit a new record with producing blocks on May 2 (GMT+8) as four blocks were produced in exactly 46 seconds, according to Coindesk. While block production rates vary from miner to miner, the average time for a new Bitcoin block to be produced is ten minutes. At 3:02 am, a total of 16 blocks were produced in a little over an hour. While this phenomenon has happened only once so far, the discovery of four blocks being processed in less than a minute comes as a surprise to the crypto community.
Since the historic peak of average Bitcoin transaction fees in 2017 at $54.90, traders have enjoyed relatively low fees with infrequent peaks. The second highest Bitcoin transaction fee recorded happened in June 2019, where fees rose to $6.56, but since August 2019, fees have hovered in the range under $2.00. On April 30 however, the fees rose to a ten-month high of $2.94 in the days leading up to the May 12 Bitcoin Halving event.
Between the period of April 29 to May 3, Bitcoin mempool size saw a sharp spike from approximately 4 million bytes to almost 80 million bytes, indicating a large amount of transactions that have not yet been cleared by Bitcoin miners due to an increase in the influx of orders. The crypto community attributes the spike to the strong recovery of Bitcoin prices last week which reached prices at the $9,300 level, and a higher number of Bitcoin transactions and orders as a result.
Binance, the world's most popular crypto exchange, hit a new record high in trading volume at $12.5 billion, the first time since its launch several years ago. While the exchange dealt with the increase in activity on its platform, others such as Coinbase reported technical issues and delays as a result.
You may also want to read: Exchanges See Surge in Trading Volume After 21.5% BTC Price Pump