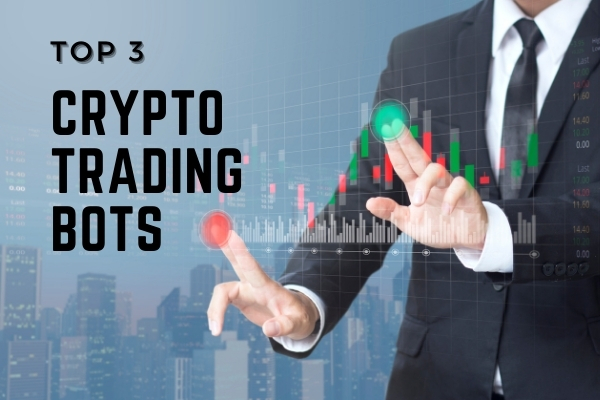 At a glance, relying on the use of a high-functioning, algorithmically-driven trading bot seems like a no-brainer as this is fundamentally a machine that can help traders earn money efficiently. With variegated cryptocurrency exchanges, digital assets and a wide array of price points, it is impossible for the average trader to keep up and maximize their profits, which is why trading bots have entered the picture.
In a rapidly changing market that unlike the stock market, does not rest, utilizing a programmable trading bot brings traders endless possibilities in their trades, even when they are sleeping. It also appeals to an expansive range of traders, from hobbyists, casual traders, day traders, brokers to even larger institutional players globally.
However, not all trading bots are created equal. Some have managed to stay ahead of the curve while others are struggling to retain users on their platform, week after week. According to a recent study done by finance academic and analyst Adam Cochran, 93% of survey respondents (out of a sample pool of 10,000) dropped their subscriptions to a trading bot after one month of use. This means that an overwhelming majority of these traders were unsatisfied with the trading bot services they paid for due to varying reasons.
In summary, traders want a trading bot platform that fulfils the following conditions:
Trustworthy and secure
Diversity in exchange choices 
User-friendly, must not be too technical to use
Abundance and flexibility in bot features
Against this backdrop, here is how the top three automated crypto trading bots are successfully navigating the market at present.
1. Crypto Hopper
A definite crowd-favourite, this automated trading platform is home to 200,000 users and for good reason. Trading bots run the risk of being overly technical and complex, which in turn deters new market participants in trying them out. Crypto Hopper was designed with this pain point in mind. 
Easy to set up with the help of an intuitive dashboard, and absolutely no programming or technical expertise is required in setting up a bot on the platform
Comprehensive backtesting function, and bots can be customized from an extensive list of more than 130 indicators and candlestick patterns
11 centralized crypto exchanges have been integrated so far onto the platform, with 5 more to be added in the future
Users can consider free and paid strategies and bots available on the platform's marketplace to further enhance their trades if necessary.
Price: Free (Basic), $19/month (Starter), $49/month (Trader Plus), $99/month (Pro Trader)
2. 3commas
3commas is the most popular trading bot platform in the market and is the only one to have collaborated officially with the world's largest cryptocurrency exchange by trading volume, Binance. More than 220,000 registered users, 3commas enables access to the most number of exchanges in the market as compared to other alternatives. 
Linked to 26 crypto exchanges
Traders unfamiliar with bot trading are unlikely to run into issues due to its easy to navigate dashboard and quick account setups.
Pre-programmed bots featuring different strategies if they are uncertain on how to begin creating their own trading bot
Concurrent stop loss and take profit, trailing features, long/short bots, bots with QFL method, composite bots and even copy trade are made available to traders, with some advanced features exclusive to advanced and pro accounts
Price: $14.50/month (Starter), $24.50/month (advanced), $49.50/month (pro)
3. Trade Santa
Most CoinTelegraph readers will have likely heard of Trade Santa, which advertises heavily on the crypto news media platform. It is a cloud-based platform which has garnered much attention. 
New market entrants will find the platform easy to use and visually pleasing to the eye as it helps to provide clear and digestible charts and estimators
Connected to 7 exchanges currently and its breadth of services is comparable to that of 3commas
Before users deploy their bots, they can see a breakdown and summary of their strategy and created bot, which allows them to better understand or predict how their bots can work
Price: $14/month (Basic), $22/month (Advanced), $30/month (Maximum) *Only when purchased annually
4. CryptoHero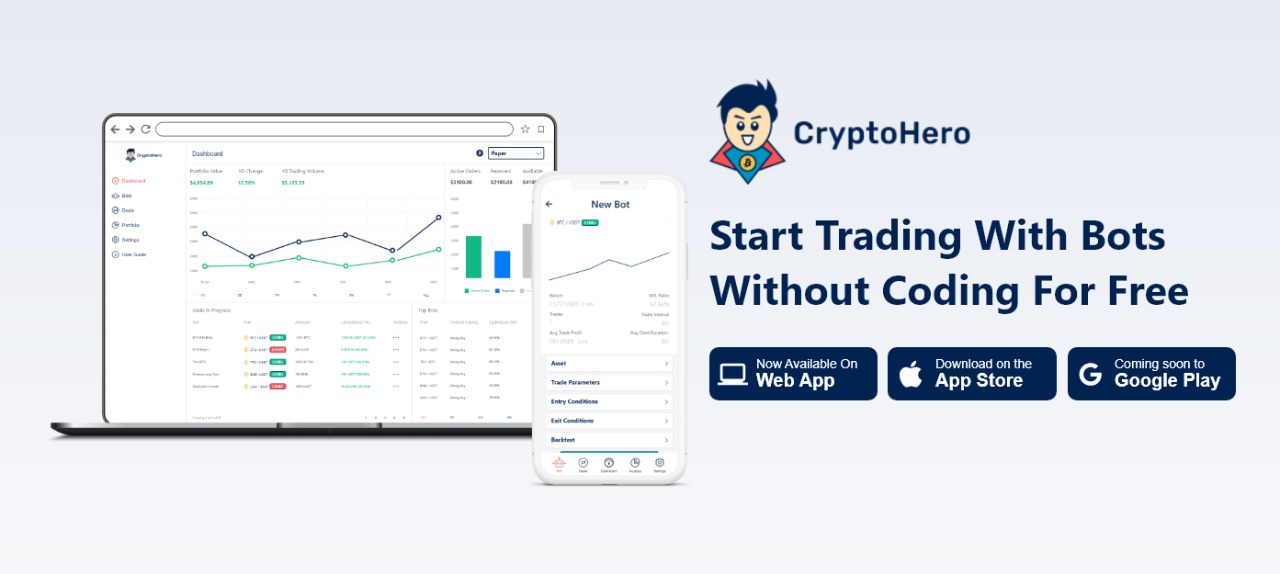 A special mention to automated crypto trading bot CryptoHero, which strikes a balance between security, customizability and affordability with its user-friendly platform available on both mobile and web. 
Connects to the largest cryptocurrency exchanges in the market, namely Binance, Huobi and OKEx
Users can access active bots, copy optimized and optimized bots, long and short strategies, multiple indicator triggers and extensive backtesting, even with its unpaid and free version
Premium version at $7.99-$9.99 monthly which allows for users to create 15 bots with the aforementioned features, as opposed to 3 bots only with the free version
Highly adaptable bots are made available to traders at a steal as compared to other alternatives
Price: Free (Basic), $7.99-$9.99/month (Premium)
CryptoHero is currently inviting traders to try out its premium version for free. See more details here.