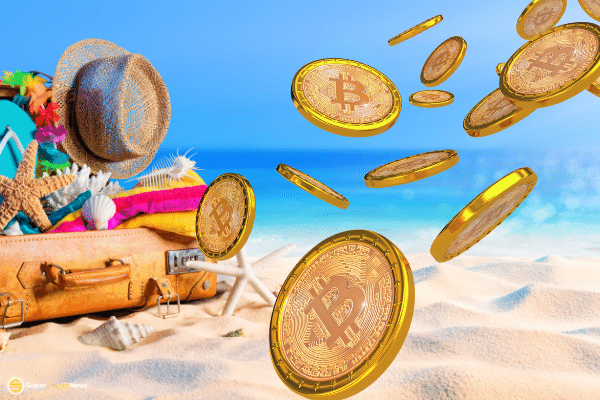 Leading blockchain-based travel booking platform Travala.com has made an announcement today about its collaboration with Viator, a company of Tripadvisor and leading resource for tours and activities around the world.
The partnership expanded the range of products that Travala has to offer and hence, Travala continues its reign as one of the world's largest online travel agencies (OTAs). Now with more than 3 million travel products in Travala's inventory, the realization of the company's vision to bring cryptocurrency to mainstream via the travel industry is closer than ever.
Users of Travala can book Hotels, Homes, Flights, and the recently added Tours and Activities using over 30 varieties of cryptocurrencies (like BTC, ETH, and Travala's native currency AVA) and traditional payment methods.
More than 400,000 activities can be booked, all thanks to the partnership with Viator. With Travala's Best Price Guarantee, travellers can discover and book them with ease.
"We're thrilled to partner with Viator to offer our users an extensive choice of tours and activities. This strategic collaboration also makes Travala.com one of the largest OTAs in the world in terms of the number of travel products available, which now includes a range of unique travel experiences.," said Juan Otero, CEO of Travala.com.
The tours and activities segment is estimated to worth more than $150 billion and represents 10% of the travel market worldwide, making it the third largest travel segment with flights and accommodation beating it to the forefront.
Users of Travala are now able to book any listings on Viator's marketplace, as a result of this partnership.
Since the launch of Travala in 2017, the travel firm has been getting into partnerships with prominent travel companies like Booking.com, Expedia and Agoda so that users can find everything they need for travel booking in a single platform, as well as providing more options for users to book travel with crypto.
According to a 2019 report by Market Research Future, Travala has the upper hand in providing value add in the flourishing OTA market. The OTA market is expected to exceed 10% CAGR to generate revenue in excess of $1 trillion by 2023.