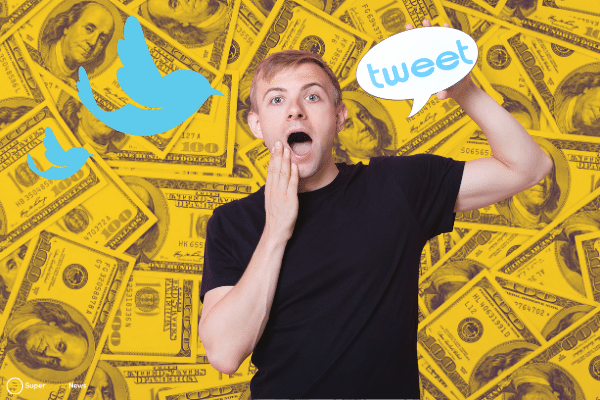 CEO of Twitter Jack Dorsey has just sold off his tweet as a non-fungible token (NFT) for $2.9 million, which he then proceeded to donate to charity.
The NFT in question is his first-ever tweet from 2006 with the text "just setting up my twttr". The significant piece of Twitter history was auctioned on Valuables, a platform that allows users to sell autographed tweets as NFTs.
Dorsey said that the proceeding of the sale, which amounts to $2,915,835.47, was donated to GiveDirectly, an organization that transfers cash to impoverished families in Africa affected by the Covid-19 pandemic.
Sina Estavi, the CEO of Bridge Oracle and the owner of Dorsey's autographed tweet NFT, placed a bid at approximately 1,630 ETH and won the auction on March 6.
"This is not just a tweet! I think years later people will realize the true value of this tweet, like the Mona Lisa painting," said Estavi.
Beeple's "The First 5000 Days" NFT auction was the spark that started the current NFT craze. Well-known figures like Elon Musk and Lil Pump, as well as prominent companies like NBA and MotoGP, are jumping onto the bandwagon.
In most cases today, NFTs are music files, artworks, collectibles, fan tokens, in-game assets and the likes. NFTs are not limited to only revolutionize the art and entertainment industries; it can also change the way we handle identity certifications and proof of property ownership due to their verifiability and non-fungible nature.