Author: World Maker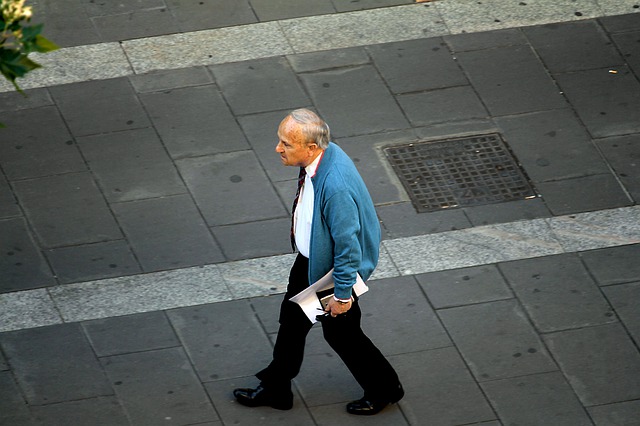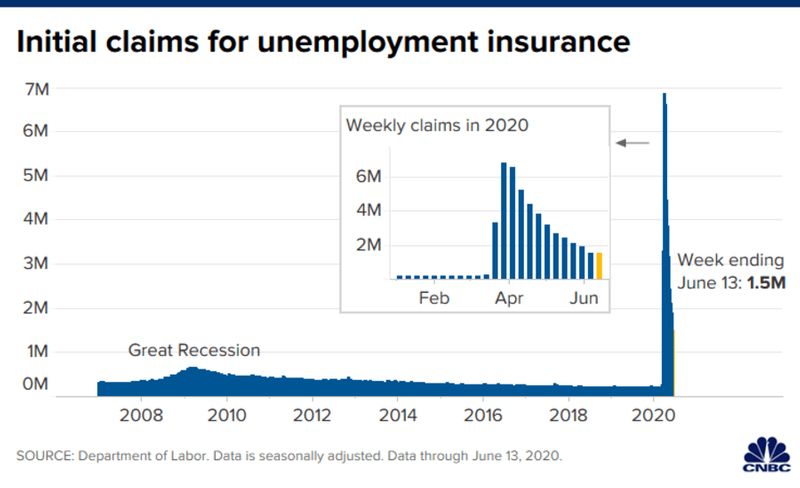 The latest U.S. Initial Jobless Claims have come out worse than expected. The claims for unemployment insurance have remained above 1 million people per week for 13 consecutive weeks.
Despite the number of claims decreasing from the past weeks, however, the continuing claims now reached 20.5 million people. Moreover, the people who are in the Pandemic Unemployment Assistance Program are not included in this figure, which is estimated to be approximately 760,526 cases.
The total unemployment rate as of the latest statistic of May 30, 2020 is at 29.1 million people nationwide.
Nevertheless, large media outlets namely, Bloomberg, Reuters, and CNBC have reportedly claimed that the current figures are far from reality. There is a believable possibility that the real number is far worse than what the officials have let on.
In the meantime, Goldman Sachs has stepped forward and warned of the risks U.S. stock markets could face with another dump from the sell-offs led by Chinese investors.
When we delve deeper into the companies listed on the S&P 500 index, about 15% of total market capitalization have been purchased by the Chinese investors and investment firms since the mid-March market crash of 2020.
Comment: World Maker thinks 15% of S&P 500 is an incredibly large chunk.

Due to this fact, Goldman Sachs has drawn to the conclusion that there is a huge possibility of U.S. stocks running into major sell-offs from June onwards. A possible reason behind this might be the fear of a second-wave in the pandemic, coupled with persistent civil unrest could spark another round of panic which will ultimately lead to another major price plunge across the board.

The MSCI index also indicates that exposure to Chinese investors has increased 46% since March 18, 2020 resulting in a 32% spike of MSCI World Index during the same time frame.

Last Wednesday, U.S. President Donald Trump, signed the bill for sanctions on China officials over one million Muslims Uighurs who have been detained in concentration camps. China has reverted that this will result in repercussions.

"Laws and restrictions concerning the U.S. – China trades relations such as investment ban and tariffs barrier are the key indicator that stocks are about to head south," claimed Goldman Sachs.

References :
1.https://www.cnbc.com/2020/06/18/weekly-jobless-claims.html
2.https://www.bloomberg.com/news/articles/2020-06-18/u-s-jobless-claims-declined-less-than-forecast-in-latest-week
3.https://www.reuters.com/article/us-usa-economy/u-s-weekly-jobless-claims-remain-high-as-second-wave-of-layoffs-hits-industries-idUSKBN23P0G2
4.https://www.bloomberg.com/news/articles/2020-06-18/goldman-warns-of-declines-for-u-s-stocks-with-high-china-sales