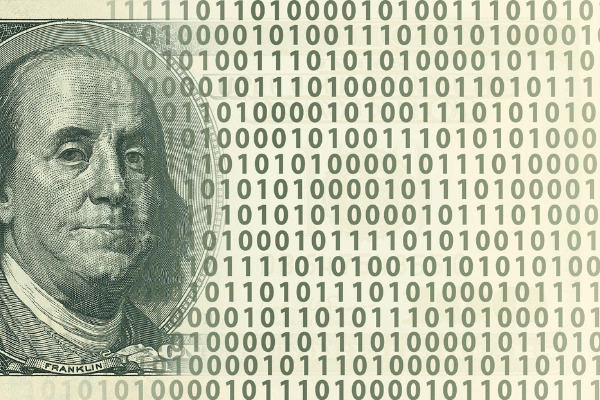 Stablecoins make up the bulk of transaction volume amongst other cryptocurrencies 

Lack of clear regulatory treatment and difficulty in policing dollar-based stablecoins is actually a feature, and not a flaw in Tether – ultimately it doesn't matter if Tether is indeed backed by dollars at all, as long as someone else will accept them 
Even as the U.S. Federal Reserve dithers on a central bank-issued digital currency, USDT or Tether, the world's first dollar-based stablecoin (nobody really knows if it's actually fully backed and even fewer seem to care), has a circulation even greater than Bitcoin's.
For all the headlines that Bitcoin grabs, it's Tether that does the business. Just take a 24-hour volume window from last week for Tether, which was estimated by CoinGecko to be US$94 billion, to Bitcoin's US$56 billion.
And data provider CryptoCompare estimates that over half of all Bitcoin purchases are now completed using Tether. But the rapid rise of stablecoins, regulated and unregulated alike, might open up questions over what authorities intend to do about them, if and when central banks themselves start dishing out their own digital currencies.
Despite years of controversy surrounding Tether, it still remains the stablecoin of choice among the crypto-faithful, in large part because of its liquidity. Whether you're a trader looking to exit a long position or holding on to dry powder to cash in on the next DeFi token, Tether provides that almost instant access.
And that Tether now rides on the world's largest cryptocurrency exchange by volume, Binance's smart chain, suggests that the cryptocurrency powers that be, don't see it going anywhere anytime soon.
Despite years of legal challenges, failing to produce an audit of backing each Tether with a dollar in the bank, Tether still trades at parity to its underlying asset.
And even if central banks do decide to issue their own digital currencies, including the Fed, the operation of Tether, much like how billions of actual U.S. dollars are used offshore, will continue in earnest, far away from the long arm of American regulators.
Best of all, because Tether exists outside of U.S. regulations, it doesn't require onramps or access points to the Federal Reserve's payment system – it's almost like the Liberia of stablecoins if you will, flying the American-ish flag in an entirely parallel system.
And that ability to skirt around chokepoints like the New York banking system or international sanctions, means that regardless of one's view about Tether, there are plenty of others who see its value.