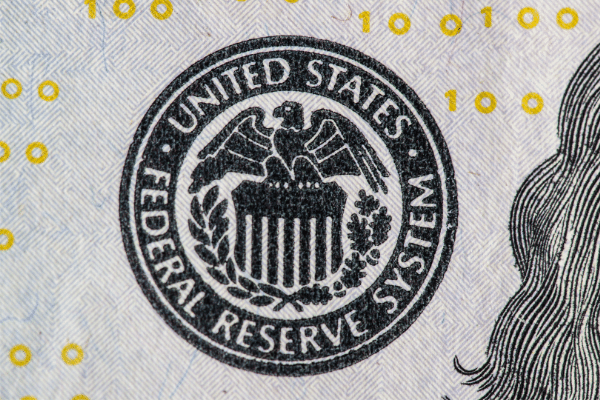 Fed policy has been one for predictability and a slightly higher than forecast CPI data on Friday shouldn't be enough to shake its resolve, stiffer rate hikes in July is a possibility, but not June. 

Even if the Fed is panicking, it can't be seen to be panicking and that should help to calm nerves by slowly positioning for more aggressive tightening instead of yanking the cord which will crash markets and do little to help overall sentiment.
Judging by the reaction of the markets to last Friday's U.S. Consumer Price Index data, investors would be forgiven for thinking that the U.S. Federal Reserve could hike rates by as much as 75-basis-points this Wednesday, but there's little in the data to suggest that.
Using the Chicago Mercantile Exchange's Fed Watch Tool, the probability of a 75-basis-point hike is 23% – it's not even a coin toss, so not likely, but to begin with, shouldn't even be at this level unless the market thinks that CPI data has panicked the Fed at some level.
To be sure, the Fed's preferred measure of inflation is the Personal Consumption Expenditures measure, but nonetheless, policymakers are not immune to CPI data.
Now assuming that the Fed hikes 50-basis-points this week (likely), the probability that the central bank hikes 75-basis-points at the next meeting in July becomes 55%, up from 20% just before the CPI data was released.
So, what will the Fed do?
Not so long ago in a galaxy not so far away, U.S. Federal Reserve Chairman Jerome Powell said (in May) that a 75-basis-point hike was not being "actively" considered, but the market believes that this may have changed.
It's possible, but not likely that June will be when the Fed gets more aggressive,
Remember that not so long ago, Atlanta Federal Reserve President Raphael Bostic suggested a "pause" for rate hikes could be appropriate in September.
Unfortunately, as dovish as most policymakers are wont to be, they may have little choice in the matter.
The "transitory" inflation card has been played and the Fed can't blame Putin indefinitely.
May payroll numbers were at around 390,0000 with a whopping 11 million job vacancies so policymakers can crush markets without greater unemployment, and they will, because it is the lesser of two evils.
But even though the Fed delivers helicopter money, it isn't a helicopter in its ability to change course suddenly, think of it more like a supertanker under way that takes large stretches of time to make small course corrections.
Even when there were plenty of signs that the U.S. economy was headed towards inflation, the Fed persisted in its messaging that price pressures were "transitory."
There is a large component of monetary policy that is theater, and, in that sense, the show must go on.
U.S. Federal Reserve Chairman Jerome Powell's style has been to provide predictability to the U.S. economy and on that front, his Fed has been relatively consistent.
A sudden change in course would suggest that the Fed has lost the plot, and is well behind the curve, even if it is, it will not admit to being so.
Which is why a 75-basis-point hike in June is not likely, July is harder to say, so investors should look for clues at Wednesday's meeting.