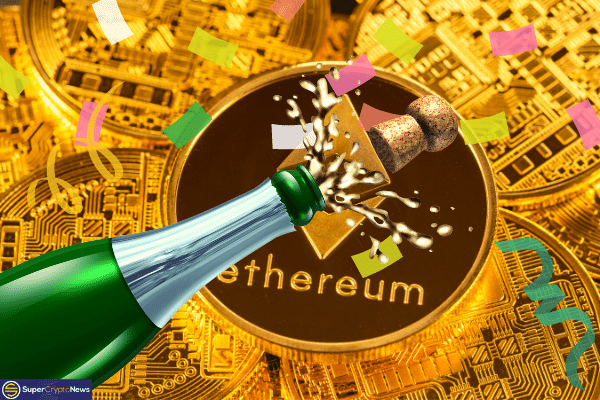 No one can doubt the fact that Ethereum is the number one blockchain powering thousands of digital assets around the world. The new NFT craze has also fortified Ethereum as the de-factor blockchain for developers. However, it has always been the less favourite child when it comes to hodling simply because it is an infinitely inflationary token.
The latest London hard fork changed all that. The latter is a major upgrade to the Ethereum blockchain. The most noticeable would be the token burning mechanism built into EIP 1559. In fact, EIP 1559, is the single most important part of London, as stated by Vitalik.
What happens when you have the most developed blockchain with a deflationary model built in? A one way road up for the Ethereum token price. As one can witness on Ultramoney, ever since the implementation of London, more than 8,000 Ethereum has been burned. This represents more than $24 million of Ethereum taken out of circulation in just a few days.
The math speaks for itself. This has also explained why the price of Ethereum has been jumping ahead of the rest of the crypto industry, including the current king – BTC.
It seems likelier than ever that ETH may soon hit $10,000 by the end of this year, or even sooner. The next major event to watch for is the Merge. This will blend the current Ethereum chain into the beacon chain, setting up the current main chain as a shard under ETH2.
With Ethereum been controlled and owned by no single party coupled with the new deflationary model, the less favourite child is now the favourite for many investors and traders.