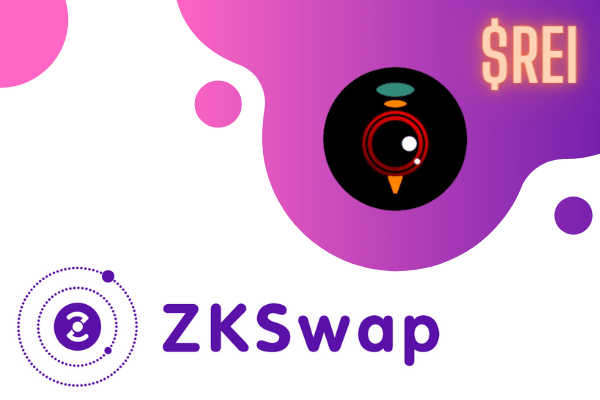 ZKSwap, a leader in Layer2 scaling solution and DEX, has recently listed Zerogoki ($REI) and stablecoin zUSD.
Zerogoki, an algorithm-pegged leveraged synthetic asset platform, will integrate and develop resources in synthetic assets, onramp traditional, and stake rewards.
As for ZKSwap, it will provide Zerogoki with a full Layer2 solution and light synthesis paradigm lighter with improved efficiency.
We are very excited about the partnership with Zerogoki. By opening up our platform to any token standard, we're jointly creating a more expansive DeFi ecosystem that allows users to list and swap thousands of new tokens with ease.

And Zerogoki is becoming a forerunner of this trend, making DeFi more accessible to the masses.

Alex Lee, Lead Developer of ZKSwap
Zerogoki Protocol is a derivatives trading platform built on Ethereum and a pilot experimental protocol of Duet Protocol. It provides minting and trading modules for algorithm-pegged leveraged tokens.
Since the launch of Zerogoki nearly a month ago, the total system liquidity has exceeded $5 million. The system synthetic stablecoin zUSD has hit $2.2 million liquidity on Uniswap.