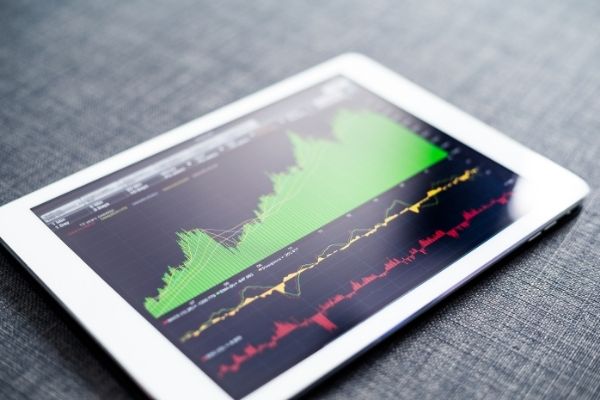 2020 so far might not be a great year in memory of a lot of people with the ongoing global pandemic. Still, with the year coming to an end, things play out more clearly as business and industry are showing their strengths and weaknesses.
Jon Erlichman, the senior anchor at Bloomberg tweeted a list of stock prices as well as the top two cryptocurrencies.

According to the list, crypto and tech stocks seem to be outperforming other business sectors especially the banks.

The year-to-date (YTD) return of Ethereum (ETH), the second-largest crypto by market cap, is at a staggering 200%. An impressive gain in only ten months where it rose from $200 to above $400 at the moment. Followed closely by Jack Dorsey's Square which recently announced the purchase of $50 million worth of Bitcoin (BTC). This was proven to be a favorable move as the stock skyrocketed to a new all-time high (ATH) with a YTD gain of 186%.
PayPal, the payment tech giant, also benefits from the crypto integration as it scores a YTD gain at 99%, nearly doubled its price in ten months. The world's first cryptocurrency, Bitcoin (BTC) also yielded a nothing but impressive gain of 79%.
On the contrary, legacy finance companies seem to be struggling. The credit card and payment providers such as MasterCard, Visa, and American Express provide 12%, 6%, and -18% respectively.
The traditional banking sector is still stuck in a quagmire despite already recovering from the mid-March sell-offs. Wells Fargo performs the worst in the banking industry with -58% and Citigroup cannot escape the doomed fate with -46% YTD return.
Looking at the market in the bigger picture, the negative sentiment towards crypto for its high volatility does not seem to add up. Investing is about seeing future trends. Companies that perform well in the past are not guaranteed future performance and can be as volatile as the cryptocurrency especially in this fragile market.
You may also want to read: This Bitcoin IH&S Pattern Could Send It to This Price Target?!