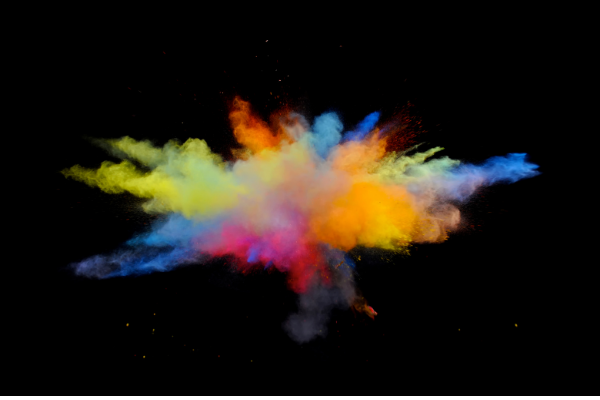 Well 2021 did not wait to start amazing, crypto enthusiasts. Bitcoin is +29% since the start of the year (only a week!) while Ethereum is +60%. I have to say it but this parabolic move is making me start to trim risk and become a lot more cautious. It feels a bit like a blow off top. I expected 2021 to see a defi re-rate but did not expect it in week one of the year!
Here are some defi moves in the first week of the new year; Maker +88%, BAND +70%, Synthetix +69%, Nexus Mutual +59%, Kyber Network +53%, Uniswap +52%, Chainlink +49% and the list goes on. The entire digital asset space is now valued at over USD 1 Trillion. Yes, it was overdue but healthy bull markets trend higher, they don't go parabolic. And there is too much Tether linked volume rather than fiat linked volume which implies retail and not institutions are heavily involved at the moment. I am not bearish for the medium to longer haul at all but just feel it is time to take some off the table.

In the news this week, Bittrex halts trading of Monero, Dash and Z Cash. They are being preemptive likely believing that privacy coins could come under more scrutiny. I happen to like the idea of privacy coins and think they bear merit especially Z cash but fighting regulators is a mug's game so I think it is best to leave this alone.

The Office of the Comptroller in the US has stated they will allow US chartered banks to use stablecoins and even issue their own. A very positive development as it will allow freer movement of capital to and from the US banking system albeit in a regulated fashion which I think should be expected.

Square has joined the chorus of crypto enthusiasts on fighting a proposed FinCen regulation on cold wallet storage. It is good to have large US publicly traded companies on our side to fight restrictive government regulation and it seems the outgoing Trump administration did not expect to get a fight on this but indeed they are. I will be happy to see the backs of this outgoing administration.
Tetragon joins the SEC in its own lawsuit against Ripple. The bad news just keeps building for the company at the moment which is a shame but a lesson for the rest of the industry to appease government authorities. To readers of this weekly you will know I have never been a fan of XRP due to Ripple's quarterly sales in the market. The markets are not going to get easier as regulatory and scrutiny of projects will get tighter. This is why professional management of ones digital assets is needed more now than ever.

Use this parabolic bull cycle to exit all useless altcoins with no utility. They will likely get pumped back up by newbies but do not get caught up. Don't chase them. If you own them and have held them since 2017 and sitting on huge losses use this rally to sell them and buy things that are useful and will last. Behavioral finance would imply that we will see those same alts pulled higher but after that we will start to see proper value accretion and these alts will get sold and eventually become zombies. Get out before liquidity dries up and you are stuck holding the bags of crap.

With the volatility we have been extremely busy with the DenarIO fund. We had a new position for the fund, CELO, which I sold on the Binance listing which spiked it some 110% in a day. That was pure lock and I still like CELO but will do more research and open a long position again hopefully lower than where I sold it. We have also added OCEAN, CRV, ANT, RLC while shorting some BTC,BCH and ADA. If Bitcoin SV snaps higher on some silly altcoin rally I will begin shorting it as well.
We have higher cash levels now near 20% as the fund is +42% in the first week of the year.

Crypto Fear & Greed; 91 out of 100 – Extreme Greed
Defi Balances; USD 21.8 Billion
YTD performance updates;
S&P + 0%
Nasdaq 100 -2%
Real Estate(DWRTF) +1%
US aggregate bond -1%
High Yield Bonds +5%
Gold +1%
Silver +3%
Crude Oil +4%
Commodities(CRB) +3%
Bitcoin +29%
Bloomberg Galaxy Crypto Index +40%
DenarIO fund +42%
Written by Alex Benson. First published on https://www.aaplussg.com and cross-published on SCN with permission. Check out Alex's The Weekend Brief on YouTube.