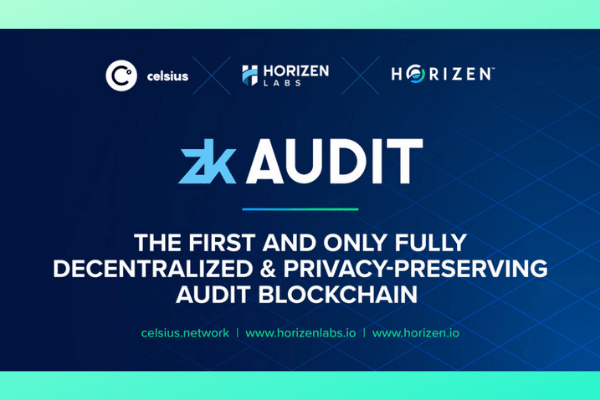 Introducing zkAudit — a fully decentralized and independent proof-of-reserve blockchain developed on the Horizen platform.
Celsius and Horizen Labs announced the launch of zkAudit, which is the first and only privacy-preserving automated blockchain-based audit system to not require any third-party validators.
This launch is the first significant milestone in the Celsius and Horizen partnership announced in November 2020.
zkAudit is designed to iron out the inefficiency and lack of transparency in traditional auditing processes.
With the support of Horizen's scalability and sidechain protocol Zendoo, zkAudit can secure, verify, and validate proof of community assets in the Celsius network in near real-time without depending on third-party validators.
Horizen Labs' zero-knowledge toolkit will also be encrypting the sensitive data, which provides transparency without breaching the privacy of Celsius' customers.
zkAudit is a perfect example of how other projects can utilize the open ledger technology with zero knowledge privacy technology to verify information without relying on any third parties while preserving privacy. We built zkAudit to be fully programmable and flexible for seamless integration into existing systems.

Alberto Garoffolo, Engineering Director of Horizen and CTO of Horizen Labs
During the early phase of the partnership, the two projects unveiled the proof of concept of building Celsius' fully decentralized environment and enabling the existing functionality available on the network via Zendoo.