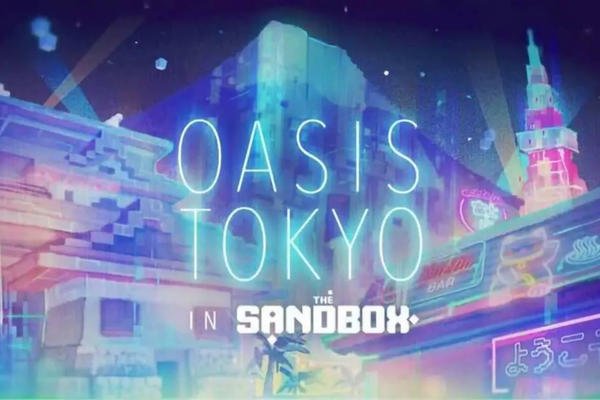 Actor Kenji Kohashi Becomes Designer of Japan-Based Coincheck's Metaverse City Project 
Kenji Kohashi, a well-known movie director and event organizer, has been selected by the Japanese crypto exchange Coincheck to be the designer of their metaverse space in The Sandbox.
Kohashi will take on the role of "creative director" for the metaverse city project titled "Oasis TOKYO" — which is said to be jointly developed by both Coincheck and The Sandbox.
The director gained his initial fame for his role as an actor in blockbuster films including "Azumi" (2003) and "Godzilla: Final Wars" (2004). Recently, he switched to directing films, and in 2011 he released the widely praised film "Don't Stop."
He has since worked on government projects like the Cool Japan initiative. More recently, during late-2021 in Tokyo, Kohashi designed and directed the Closing Ceremony of the latest Paralympic Games. Additionally, he has been commissioned to organize and host the 2025 Japan World Expo, which will take place in Osaka.
As Coincheck's projects undergoes development, Kohashi "will be involved in developing user experience concepts and stories."
The firm made large investments in LAND, the virtual properties used in The Sandbox, last year. The company intends to develop a synergy with its brand-new NFT market.
By working with Kohashi, Coincheck stated that it hopes to give Oasis TOKYO "its own worldview and story."
According to the company, the city will serve as "a community platform of a metaverse and NFTs, showcasing the concept of a year 2035 near-future city."
"Art museums, stages, and other facilities" will be unveiled by the exchange in a symbolic street-scape that reflects the image of Japan.
Earlier this month, a similar agreement was made by Coincheck and Tomo Koizumi, a fashion designer who has dressed celebrities including Lady Gaga and Misia.
After experiencing a devastating breach at the beginning of 2018, the exchange, which had previously been a smaller firm, was taken over by the securities provider Monex Group.