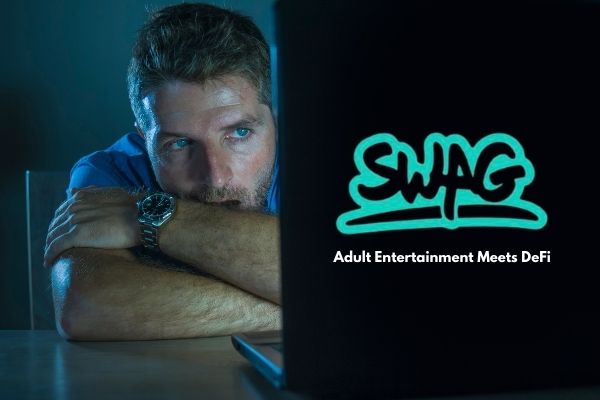 The integration of digital assets and blockchain technology integration with the adult entertainment industry is hardly a novelty at this moment in time, and it was only a matter of time before it caught onto the latest trending phenomenon in crypto – DeFi. Swag.live, an Asian porn streaming website reportedly based in Taiwan, is intending to launch its very own DeFi project called Swag.finance on October 14.

Launching a day early due to overwhelming interest and demand, the SWAG token will be used for community governance and is meant to unite content creators, consumers and the Swag platform in a larger decentralized ecosystem. Swag boasts a total of more than ten million users and ten thousand content creators, generating $12 million in revenue this year as of Q3. To support this growth, offering its community a governance token and platform is an intuitive decision.

SWAG has a total supply of 625 million tokens, with 60 million and 25 million tokens allocated to "community movers" and the DAO team respectively. The remaining 540 million tokens will be distributed to users via planned swap events, subject to vesting periods for SWAG holders.

The team will be proceeding with its First Swap Event (FSE) to exchange either USD Coin (USDC) or the CREAM token for SWAG. Gas fees in ETH apply to all swaps.

"CreamSwap runs on an Automated Market Maker (AMM) mechanism, so it is possible that the price of $SWAG will change during the time it takes to complete your transaction. If this happens, your transaction will fail, but you will not lose your tokens," the team notes.

Pornhub, a major forerunner in the online adult entertainment industry globally, accepts cryptocurrency payments for tips, donations and subscription payments. Swag.finance, however, is the first project in the same industry to take on DeFi in innovation.
You may also want to read: Popular DeFi Protocol Aave Raises $25 Million