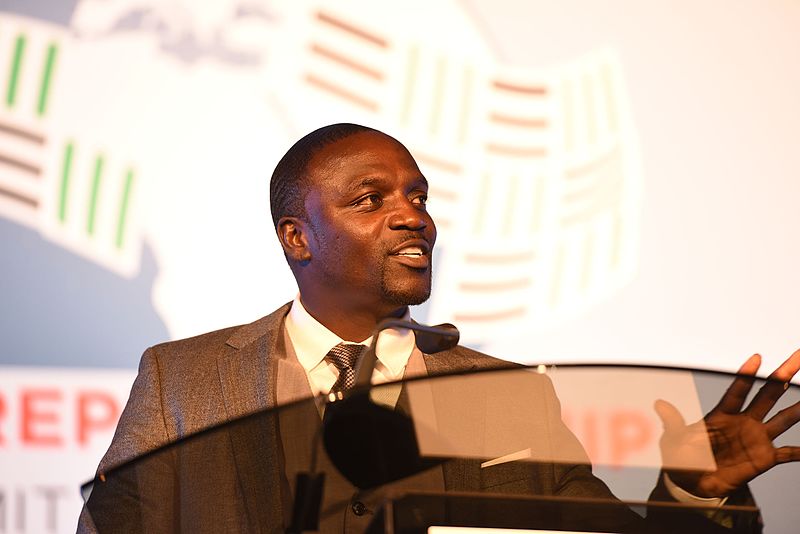 Multi platinum artist Akon, who owns two successful record labels, has announced that his Akoin cryptocurrency will be launched on the Stellar blockchain. Slated for a 2020 launch, the Akoin token is meant to provide financial services for the unbanked across countries in Africa. 
In choosing the Stellar blockchain over other alternatives, such as the more widely used Ethereum blockchain, Akoin's co-founder and president Jon Karas stated that the company's values are aligned with Stellar's. Moreover, Stellar is already well established in Africa for its work with African businesses, which would help to accelerate developments for Akoin across the continent.
While the Akoin project's whitepaper and exact details are not yet available, the total token supply has been set at 400 million. According to CoinTelegraph, a spokesperson revealed that the whitepaper and tokenomics may be released next week.
Akoin intends to make use of Stellar's technology which enables quick and efficient transfers across different currencies, including eventually converting cell phone prepaid minutes, an unconventional form of digital currency used in some African states, into fiat or crypto. 
The creation of Akoin is in line with Akon's efforts in charity and aid in Africa. His most notable project, Akon Lighting Africa, was launched in February 2014. Solar energy is harnessed efficiently to provide electricity to 18 African countries.
"It's a global platform that we're building and Africa is our target market because as we see it now, Africa has the most challenges," said Akon.
You may also want to read: Sports Token Platform Socios Next to Launch Fiat to Crypto Debit Card