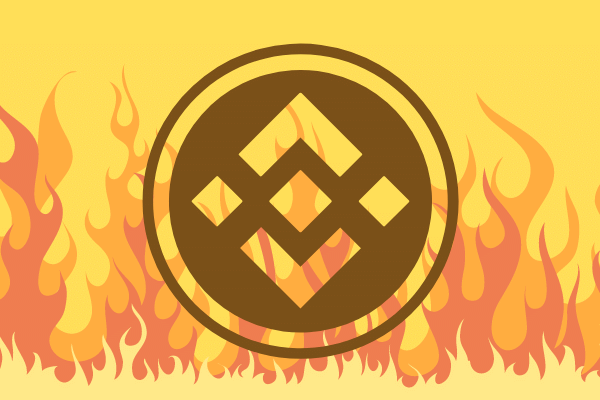 For Binance's 15th quarterly BNB Burn (January to March 2021), $595,314,380 worth of BNB, which amounts to 1,099,888 units, was burned.
With this burn, the total supply of BNB has officially gone from 170,532,825 BNB to 169,432,937 BNB. This breaks the highest record in terms of the total amount of tokens in USD burned.
During this quarter, BNB has become the 3rd biggest cryptocurrency by market capitalization, with Bitcoin and Ethereum still taking the lead.
The coin has been seeing some significant growth this quarter in which it rose from $38 in January to $638.57, increasing by 16-folds within a single quarter.
CEO of Binance, Changpeng Zhao, theorized that the factors that might have contributed to the surge in BNB price are as follows:
Active BUIDLing (a term for blockchain building and contribution) by the community and the team of Binance over the last 3.5 years.
DeFi and other projects on Binance Smart Chain (BSC) growing.
Coinbase IPO.
Crypto industry experiencing growth.
The Binance user providing contribution and support to the ecosystem.
Binance has recorded a growth of 260% in traded volume and 346% in users in Q1 2021. The total market value of digital currencies has also recently exceeded $2 trillion. This implies that more people around the globe are adopting cryptocurrency, from casual traders to institutions that keep crypto in their portfolios and even implementing crypto into their operations.
As an extra note, Zhao recently tweeted that the Binance team has been allocated 40% of the total supply of BNB from the ICO days, worth over $37 billion at today's price.