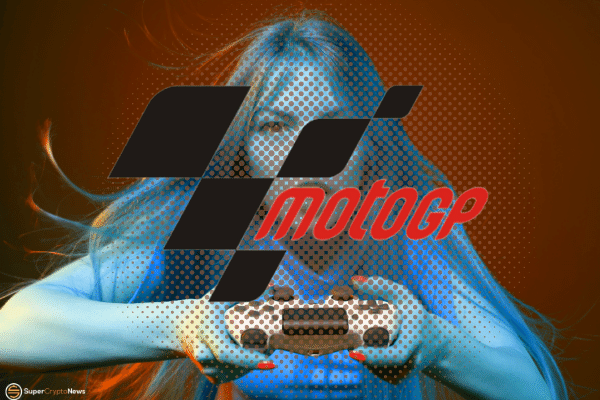 Animoca Brands, known as the developer and publisher of the blockchain games The Sandbox and F1® DeltaTime, announced the release of MotoGP™ Ignition — a competitive management and collectibles game platform based on MotoGP™ in an effort to attract more mainstream consumers to get into blockchain.
Built on Dapper Labs' Flow blockchain, the first content sale will start on March 26, 2021. MotoGP™ Ignition has collectibles of MotoGP™ bikes and celebrities that fans can own and trade on the blockchain.
The game provides two forms of experience centered around non-fungible tokens (NFTs). First experience is a digital collectibles platform where cards of different rarities can be sold and bought, the other is a racing manager game.
In the racing management segment, players can assemble racing teams consisting of NFT collectibles in the form of bikes, riders, and MotoGP™ champions, which can then be used to compete with other opposing players.
During the first MotoGP™ Ignition sale, the collectibles will be purchased with flat currency (via credit card payment) and REVV (utility token and in-game currency for motorsports blockchain games).
"We are very excited to begin launching MotoGP™ Ignition in the coming months and are absolutely thrilled to be the next major sports brand on the Flow blockchain after the success of NBA Top Shot," said Yat Siu, the co-founder and chairman of Animoca Brands.
Roham Gharegozlou, CEO and founder of Dapper Labs, stated that "Flow is the perfect platform for high quality developers like Animoca Brands to build on because it provides the opportunity to scale". Gharegozlou further added that "MotoGP™ has done a fantastic job of engaging millions of fans of motorsports around the world, and those fans deserve a great, stable, fast experience".
"We are delighted to continue working with Animoca Brands and announce MotoGP™ Ignition, offering fans the chance to own and trade collectibles on blockchain – curating their own collections as well as competing against each other in the racing management experience. The digital sphere has been a key focus for Dorna for many seasons and we are delighted to give our hundreds of millions of fans around the world yet another opportunity to interact with their favourite sport and get involved with MotoGP™," said Pau Serracanta, Managing Director of Dorna Sports S.L.
MotoGP™ is the world's oldest motorsports championship, managed by Dorna Sports, S.L., where the fastest riders and the prototypes of the most technologically sophisticated racing motorcycles get featured.
Before MotoGP™ Ignition, Dapper Labs was also the one behind NBA Top Shot and CryptoKitties