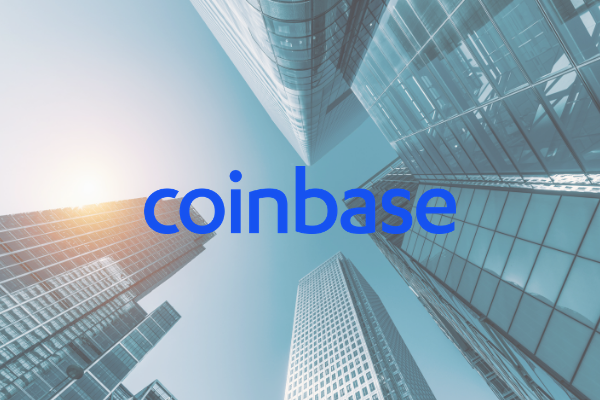 Coinbase looks to be first major cryptocurrency exchange to be listed on Nasdaq through a direct listing
Bulk of Coinbase's revenues very closely tied to the fortunes of the cryptocurrency market, but opportunities remain from the firm's strategic acquisitions, as well as its potential to one day provide the digital asset equivalent of Nasdaq or the New York Stock Exchange
In an ironic twist, America's largest cryptocurrency exchange Coinbase, looks set to be listed on a stock exchange. 
And while Coinbase deals in cryptocurrencies, it sure makes a lot of fiat ones, three hundred million give or take, according to a regulatory filing.
The size of Coinbase's business was revealed in regulatory filings, showing that the cryptocurrency exchange generated some US$1.3 billion in revenue last year, up a staggering US$534 million from the year before, and allowing Coinbase to turn a profit of US$322 million.
Coinbase's listing, the first for a large cryptocurrency exchange, is likely to rank as one of this year's biggest new tech listings and would mark a milestone for backers of the nascent digital asset sector.
Coinbase looks set to list in late March and unlike a traditional IPO, the firm will file a direct listing, meaning that it will not raise additional capital when it goes public.
In a letter attached to the company's filing, Coinbase CEO Brian Armstrong warned,
"We may earn a profit when revenues are high, and we may lose money when revenues are low, but our goal is to roughly operate the company at break even, smoothed out over time, for the time being."
Armstrong evidences the maturity and wisdom that comes from years of operating in the digital asset space – where one good year may be enough to cover several lean ones, but where prospects are as uncertain and as volatile as the assets that are traded.
Almost all of Coinbase's revenue came from transaction fees last year, and as cryptocurrencies become more mainstream, volumes (regardless of price) are likely to grow.
Privately, Coinbase is expected to command a valuation of US$100 billion, up from US$8 billion less than three years ago.
Just as Nasdaq became the premier site to list tech firms, it's entirely possible that Coinbase could become the digital asset equivalent.
And Coinbase is hardly a one-trick pony touting services designed for large institutional investors and through a series of strategic acquisitions, now provides software products for cryptocurrency developers.
According to the regulatory filing, Coinbase claims that almost two-thirds of its trading volume in the fourth quarter consisted of institutional activity – a jump of over 70% from the previous quarter.