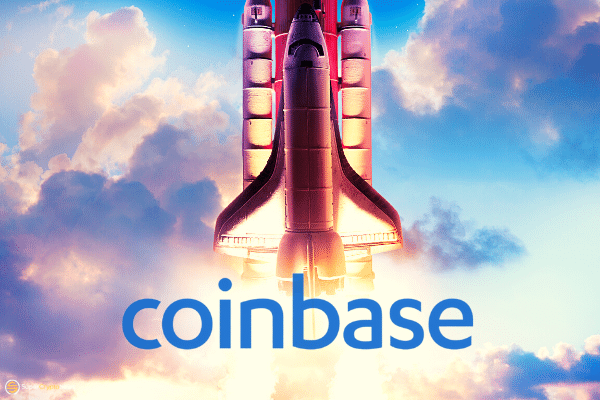 Prospective Coinbase IPO has provided fuel for the listed companies which have stakes in South Korea's largest cryptocurrency exchange operator to rally 

Coinbase IPO may spark a wave of cryptocurrency company IPOs, including exchanges and other service providers
With the mad ascent of Bitcoin over the past year, public awareness, interest and investment in cryptocurrencies have provided a fertile ground for the direct listing of Coinbase, the biggest cryptocurrency exchange in the U.S. by volume.
But the upcoming Nasdaq listing of Coinbase has also had spillover effects, sparking a frenzy among South Korean investors to pile money into the country's cryptocurrency stocks listed on its bourse and boosting the fortunes of a local broker with a minority stake in a South Korean cryptocurrency exchange.
Hanwha Investment & Securities Co. a traditional brokerage, has rallied by over 210% so far this year, the best performance among South Korean stocks with over US$1 billion in market value.
Shares of Hanwha Investment have popped from its 6.15% stake Dunamu, which operates the leading South Korean cryptocurrency exchange Upbit, according to a regulatory filing in February.
And while Hanwha Investment appears to be South Korea's biggest beneficiary from the bullishness in Bitcoin and other cryptocurrencies, off the back of Coinbase's Nasdaq listing, there are rumblings that Dunamu itself may look to list on Nasdaq next.
According to a Herald Business Newspaper report last month, Dunamu is exploring a possible listing on Nasdaq as well.
But Hanwha Investment is hardly the only firm to have capitalized on the recent interest in cryptocurrency-underlying stocks.
Shares of Woori Technology Investment (-1.43%) surged 140% while Kakao (+1.85%) gained some 38% – each have about 8% stake in Dunamu as well.
In the U.S., there are talks of Coinbase rival Kraken also considering a listing.
Coinbase had a record quarter this year, on the back of renewed interest in both cryptocurrencies as well as larger institutional participation.
With just a week to go before its listing, Coinbase said it expects first quarter profit for 2021 to be between US$730 million to US$800 million, over double the amount that it earned in all of 2020.