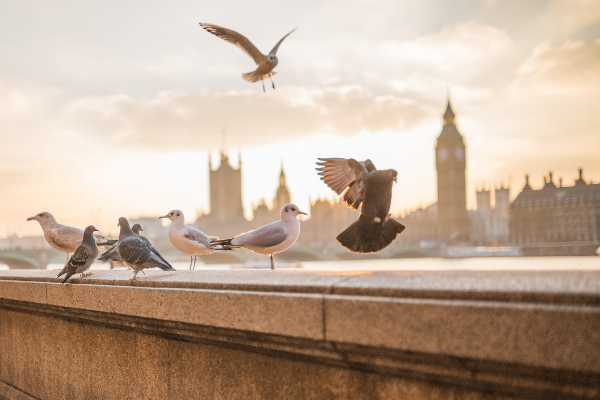 The COVID-19 pandemic has dealt a severe blow to the UK economy and increasing COVID-19 numbers coupled with the financial strain the regional power is experiencing from Brexit has led the UK's central bank to move towards a negative interest rate policy. Negative interest rates hardly bode well for bank customers with a savings account because it essentially would mean having to fork out additional fees on top of the money one has already deposited with their banks. 
"The Committee had discussed its policy toolkit, and the effectiveness of negative policy rates in particular, in the August Monetary Policy Report, in light of the decline in global equilibrium interest rates over a number of years. Subsequently, the MPC had been briefed on the Bank of England's plans to explore how a negative Bank Rate could be implemented effectively, should the outlook for inflation and output warrant it at some point during this period of low equilibrium rates," the September Monetary Policy Report states.
In light of an upcoming negative interest rate policy, Bitcoin, stablecoins and even DeFi tokens have become better bets as store-of-value assets. Bitcoin's precipitous growth internationally is undeniable despite the crypto market crash back in March, and with a limited supply, the value of BTC will not decline as more Bitcoin blocks are mined over time. Stablecoins such as Tether (USDT) have long fulfilled the role as intermediaries between the fiat and crypto worlds, and as interest in the crypto market grows, so does the demand for coins like USDT. In fact, USDT's market capitalization hit $15 billion USD on September 17, according to a press release by Bitfinex, Tether's sister company.

"Tether's growth is mind blowing and a great proxy representation of the growth of the crypto ecosystem as a whole," said Paolo Ardoino, CTO at Tether. "While it took five years to reach US$5 billion it took just 54 days to climb from US$10 billion to US$15 billion. The market has spoken. People trust tether and like using crypto's most liquid, stable and preeminent stablecoin."

The rewards for reliable DeFi tokens such as the newly released UNI token from popular decentralized exchange (DEX) Uniswap can also yield greater rewards in a shorter period if yield farmers and new participants are clear on the risks involved. According to Forbes, Uniswap's reward of 400 UNI tokens to each user on the platform before September will give users approximately $2,000 USD, which is more than the $1,200 stimulus check given by the US government, or most stimulus package amounts offered across the globe to individuals.
You may also want to read: Welcome to the Age of Monetary Exploration