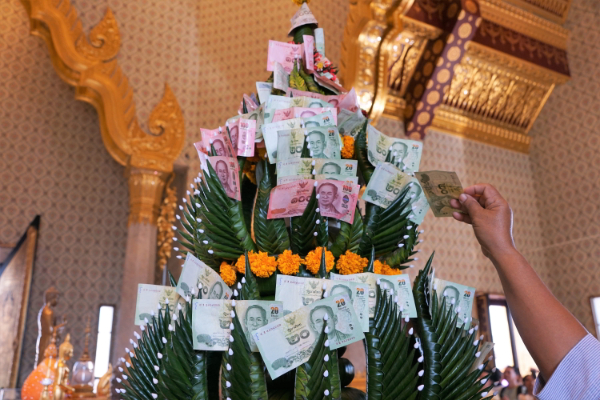 Thailand has been leveraging on blockchain technology in the issuance of government bonds, as announced by the Ministry of Finance. In June, a digital wallet called the 'SBM Wallet' was rolled out so citizens could have better access to bonds issued by the government. According to the Bank of Thailand (BOT) ,it has successfully issued 50 billion baht in bonds to citizens via its new blockchain-based platform.
This was done in partnership with seven other parties, including the Public Debt Management Office, Thailand Securities Depository Co., Ltd, Thai Bond Market Association and commercial banks such as the Bangkok Bank, Krungthai Bank, Kasikorn Bank, and Siam Commercial Bank. With the new platform, bond issuance cost is lowered while the purchasing and receiving the bonds has been made efficient with lesser time wasted on administrative paper-driven processes.
As previously reported, the digitalization of bonds will allow citizens to buy them in smaller, fractionalized units where the minimum purchase is only 100 baht (~$3.20 USD) instead of having to fork out 1,000 baht for a single bond ticket in full. The BOT is intending to extend the use of the SBM Wallet beyond its current function of managing and purchasing bonds, but also primary and secondary market securities in the future.
In recent weeks, blockchain technology has proven to complement Thailand's judicial system as the digitalization of data storage, records and other processes in court is proceeding and scheduled for a launch next year in 2021.
You may also want to read: Digital Euro Study Will Soon Be Revealed, Says ECB President Christine Lagarde