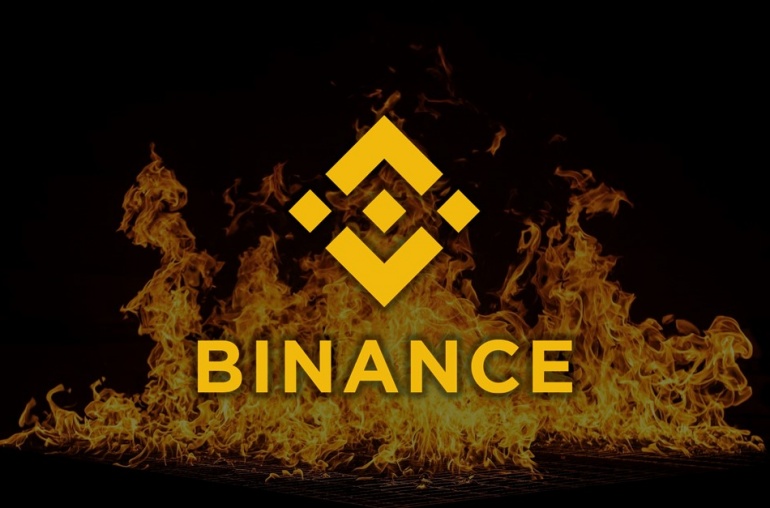 Luna Classic (LUNC), the residual cryptocurrency of the failed blockchain project Terra before its rebirth, was going to be "burned" by the crypto exchange Binance in an effort to raise its value. Unfortunately, the impact was not as great as expected.
Binance CEO Changpeng "CZ" Zhao tweeted that $1.8 million worth of LUNC has been destroyed or "burned" since the mechanism went into effect last week. That sum only accounts for 0.08% of the token's total supply, which is too negligible to have any discernable effects on the hyperinflated quantity of tokens.
Following the announcement of its own supply reduction attempt by Binance, LUNC's price nearly doubled last week. The crypto exchange set up a system that burns the same number of coins as it charges for trading LUNC.
The burn was computed according to the token's trading volume between September 21 and October 1. Blockchain data shows that Binance sent 5.6 billion tokens to a "burn" address in order to remove them from circulation.
The burn rate amounts to a dismal 0.08% of the overall supply, which explicates to only a few percentage points of reduction on a yearly basis considering that there are over 6.8 trillion tokens in circulation.
The current live price for Terra Classic is $0.000301 US with a $674 million 24-hour trading volume. Over the last 24 hours, Terra Classic has decreased by 3.89%. It has a market cap of over $1.8 billion.