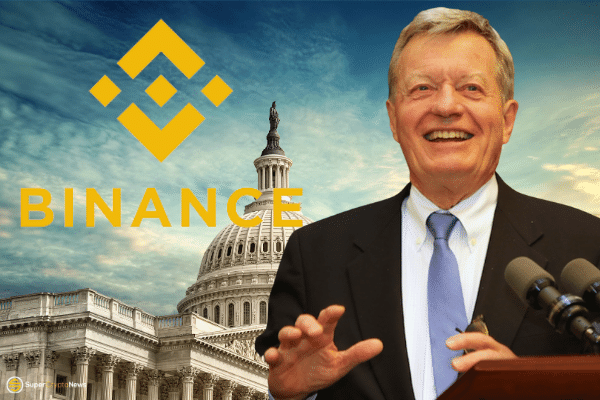 The cat is finally out of the bag! Binance has announced that it has hired Max Baucus as an advisor on regulatory matters pertaining to a possible full operation of Binance in the United States. Mr. Baucus previously served as a senator and an ambassador to China.
Baucus's role will be focused on providing guidance and policy advice covering some of the world's most important financial jurisdictions and agencies. He will also play a key role consulting and liaising with U.S. regulators and authorities on decisive policies that affect the larger global industry and best practices to further guide sustainable developments for Binance and the broader cryptocurrency ecosystem.
"Binance is one of the largest organisations involved in bringing these to the mainstream and it's a privilege to assist in appropriately navigating the complex political and regulatory frameworks that hold the key to enabling wider adoption," said Baucus.
The price of BNB started to move upwards in a bullish trend after CZ tweeted "an announcement of an announcement". BNB has moved from $240 to hit a recent high of $315 just before the announcement.
However, this announcement was not met with unanimous delight. Many in the crypto community have expressed disappointment and bewilderment at this announcement which does not seems to commensurate with the "fomo" hype which CZ created two days ago.
In any case, having Baucus onboard would be a good long term strategic move for Binance as it eyes the huge U.S. market. The time is now in fact for Binance to play the regulatory game in order not to miss out.
If there should ever be a Bitcoin ETF in the U.S., we should see a huge adoption in Bitcoin and cryptocurrencies. Regulated exchanges like Coinbase would stand most to benefit from this.
Read more: Binance to Accelerate BNB Token Burn. A Bullish Case for BNB