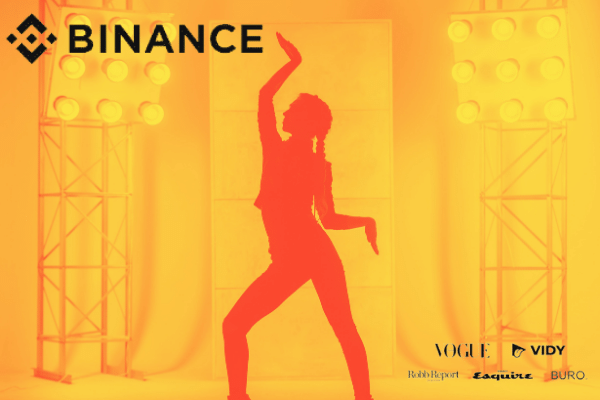 Binance will be joining hands with Media Publishares, publisher of Vogue, Esquire, Robb Report and Buro in Singapore, and VIDY, a blockchain-powered digital ad company, to build a new NFT platform for the fashion, arts, and music industries.
Binance will be utilizing its experience in building the largest crypto platform in the world to support Media Publishares and VIDY in their journey to create an innovative and dynamic NFT marketplace.
"As a leader in the blockchain industry, Binance is always dedicated to exploring innovative blockchain applications with other industry leaders," said Helen Hai, the Head of Binance NFT. "We are excited to partner with the publishers of leading magazines such as Vogue Singapore as well as innovative companies such as VIDY. Together, I am confident we can build a platform that will unlock the imagination of art and technology, maximise the value of creativity, and accelerate growth of the fashion industry."
"Media Publishares has been ahead of the curve with its innovative approach to storytelling as led by our anchor titles Vogue, Esquire, Robb Report, and Buro Singapore," said Michael von Schlippe, the President of Media Publishares. "We look forward to collaborations with creatives and leaders in the blockchain space, such as Binance, who share the same values as us in establishing an NFT platform for the creative community".
Hailing from Singapore, Media Publishares is a media company specializing in digital communication, luxury print publishing, and events all over Southeast Asia, including Singapore, Malaysia, Vietnam, Thailand, and the Philippines. It has big names like Buro, Esquire, Robb Report, Luxury Guide and Vogue Singapore as the anchor brands.
By integrating blockchain technology into its products, VIDY is able to establish a decentralized reward economy across its publishing partners seamlessly. VIDY's technology is now being used by over 70 global media publishers like Indonesia subsidiaries of CNN and CNBC, Singapore subsidiaries of Vogue and Esquire, and many more. Its inventory gained over 10 billion of page views, and they receive over 150 million of user exposures per month.