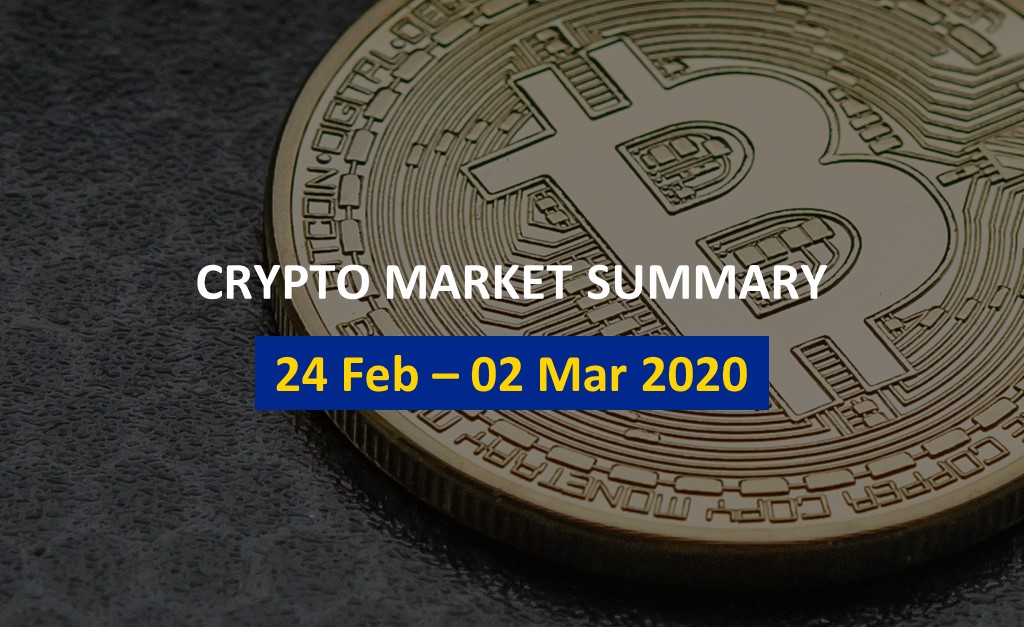 From the beginning of 2020, the cryptocurrency market turned bullish and has been on an uptrend ever since. Alternative coins or 'Altcoins', especially Ethereum, have seen brighter days and been taking market dominance back from Bitcoin. There is a major development in the correlation between Bitcoin and Altcoins, as we start witnessing them decline. Many major altcoins have seen higher gains and even when Bitcoin stumbles, most of the Altcoins still manage to hold their values in both USD and BTC.
Previously, it makes little sense to invest or trade in Altcoins since they only go up or down in sync with their big brother, Bitcoin. The decoupling is beneficial for traders as it provides more choices and options to make a profitable trade.
Considering the top gainers such as Bitcoin SV (BSV), Chainlink (Link), Huobi Token (HT), and Tezos (XZT) only correlate 20 – 30% with Bitcoin. While other large-cap like Ethereum (ETH), Litecoin (LTC), and Neo (NEO) still showing a high correlation percentage at around 70 – 80%, therefore, offer similar returns as Bitcoin.
At the moment, Altseason may not officially come to an end yet, and there might very well be a second leg upward. However, investors are advised to do their own due diligence and be careful of full-on speculation, small market cap, and low liquidity coins.
Bitcoin and Ethereum will likely Trend Sideway for more Consolidation
After the price has failed to maintain above the short-term uptrend 'speed line', BTC went down to test the Fibonacci support at $9,200.
This week, BTC probably moves sideways with the support at $9,200 and strong resistance at the previous local high $10,500. If BTC manages to break above the 'speed line' and stay above it once again we can turn more bullish.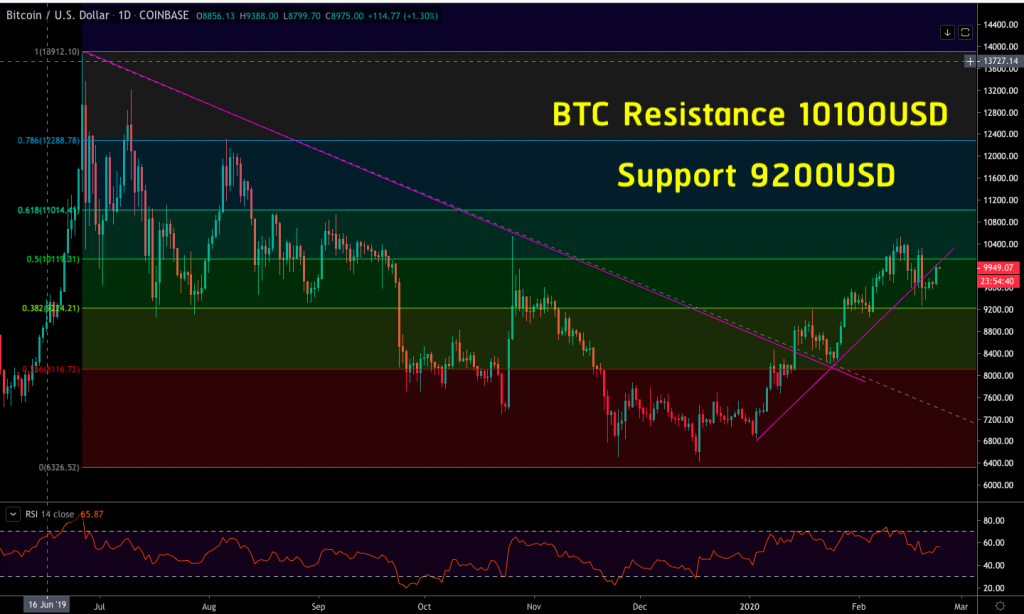 ETH is in an uptrend since the year's start. The past week we have seen some sideways price action similar to BTC. RSI is now cooling down. The significant support is still at $240 level. If ETH can remain above $268 and push up with strong momentum, expect it to retest $310.
However, keep an eye on ETH for it may be trying to create a Cup and Handle pattern, which is a bullish pattern and often break out to the upside.
You may also want to read: New to Technical Analysis? This is What You Should Know