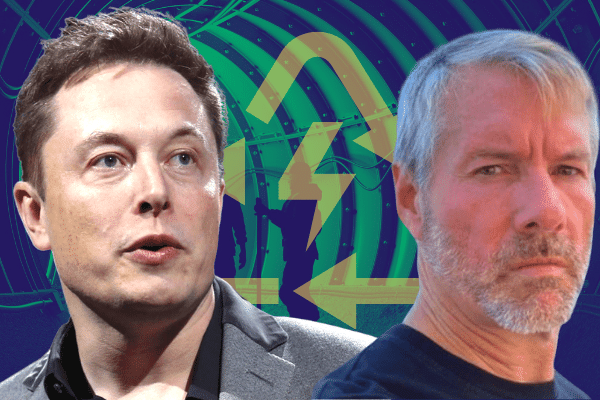 In what is a love hate relationship between Elon Musk and the general crypto verse, it seems that this time Musk's intent to do good for the crypto market took the form of a push to get the North American Bitcoin miners to work on "green" energy consumption.
Elon Musk's tweeted that he had actually met a group of Bitcoin miners operating in North America.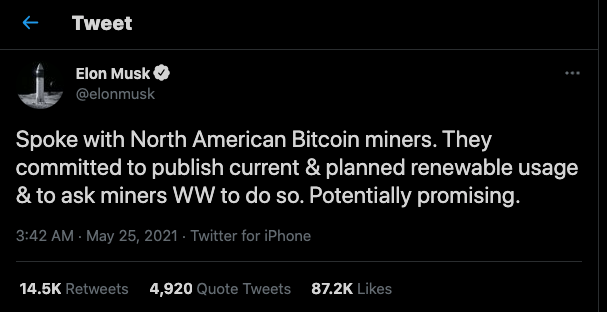 This meetings seems to be organised by Michael Saylor as stated on the latter's tweet.
Now, this is what really gains respect. To not only identify an issue but also to find a way to address it. It seems that Elon Musk and Michael Saylor have buddied up to create an alliance called the Bitcoin Mining Council. Talk about injecting some good old fashion business acumen into the tech geeks operating the mining farm. A perfect combination which should yield enormous political and environmental goodwill.
As of this writing, Bitcoin has rallied from $37K to almost $40K. The setup of this mining council may pave the way for miners from other countries to setup their own councils or join the new one spearheaded by Elon Musk and Michael Saylor. Whichever is the case, it seems the argument that Bitcoin mining is bad for the environment may soon lose its credence.