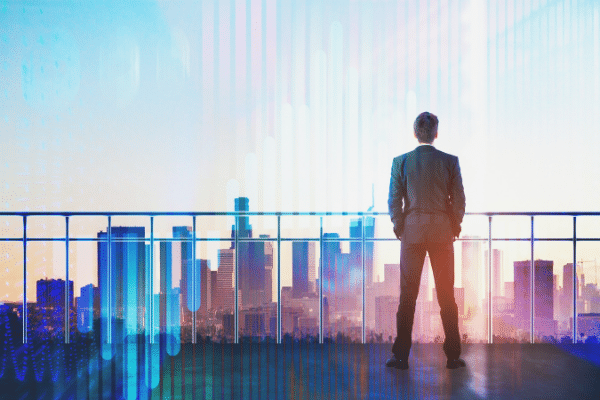 Financial markets globally clocked gains last week, even as Bitcoin and other cryptocurrencies tumbled

Cryptocurrency markets are still too small to have significant spillover effect on financial markets, but broader acceptance may change that dynamic 
While mayhem may have been the order of business in the cryptocurrency markets last week, it clearly didn't affect the financial markets, reinforcing how early  the nascent digital asset class is in terms of development.
Even as cryptocurrencies plunged by over 40%, their worst fall since the onset of the pandemic last March, the MSCI global equity index actually edged up last week while U.S. Treasuries and the dollar were largely steady.
And while the market cap of cryptocurrencies is estimated to have plunged by between US$800 billion to US$1 trillion last week, those losses were mostly contained within the digital asset space and saw no spillover into traditional financial markets.
But that should hardly come as a surprise as few traditional investors would have put all their eggs into the cryptocurrency basket.
And in a recent interview with cryptocurrency media CoinDesk, billionaire hedge fund manager Ray Dalio acknowledged that the cryptocurrency market is still very small and therefore doesn't pose any real risks to the broader markets, yet, adding,
"I think Bitcoin's greatest risk is its success. Right now, it's not that big a deal."
"As it becomes a bigger deal and more of a threat, let's say people want to sell their bonds and want to buy Bitcoin and they want to do that in a bigger way…they (policy makers) lose control over that, and that's an existential risk."
"So, the more we create savings in it (Bitcoin) the more you might say, I'd rather have Bitcoin than the bond. Personally, I'd rather have Bitcoin than a bond."
Last week, a report from blockchain analytics firm Chainalysis, showed that over half of the US$410 billion spent on acquiring Bitcoin holdings occurred in the past year alone and some analysts are warning that a Bitcoin rout could eventually have wider repercussions on financial markets.
Managing Director of global macro strategy at Medley Global Advisors in New York Ben Emons wrote in a note recently that Bitcoin is "firming its grip on markets through volatility, liquidity and correlation," adding that the potential for "financial contagion should Bitcoin drop well below US$20,000 cannot be dismissed."