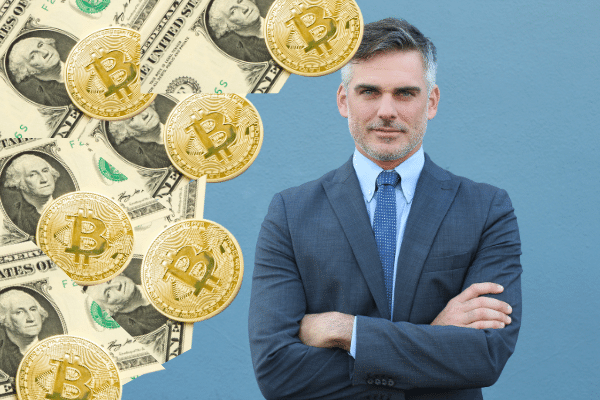 As many as 5% of CFOs and finance executives plan to add Bitcoin to their balance sheets this year
Concerns over volatility of Bitcoin and regulatory uncertainty still weigh on firms looking to put Bitcoin on their books
Bitcoin cleared another major milestone yesterday, blasting past US$50,000 for the first time ever and captivating investor attention globally, before paring back gains to trade just below that level.
The 400% rally in the world's largest cryptocurrency by market cap comes against a backdrop of near-zero interest rates from central banks and unprecedented fiscal stimulus by governments in the wake of the coronavirus pandemic.
Bitcoin's proponents are arguing that the relentless money printing poses a threat to the financial system even as inflation remains muted.
Yet if CFOs are concerned that governments could undermine the value of their cash reserves, they're not expressing those concerns publicly for now at least.
Because you don't get to be in-charge of the purse strings by being profligate or provocative, it's no surprise that a recent Gartner Survey showed most financial executives are not planning to invest in Bitcoin as a corporate asset this year.
Considered the asset of choice for the tech fringe from the perspective of many corporate CFOs, only a handful of companies have come out to publicly announce their purchases of Bitcoin on their balance sheet, including Tesla (-2.44%), MicroStrategy (-7.67%)  and Square (+1.20%).
But interestingly, the Gartner Survey which was conducted this month, showed that of the 77 finance executives including some 50 CFOs surveyed, 5% are planning to hold the world's largest cryptocurrency on their books this year.
And considering that the market cap of Bitcoin is just over US$920 billion, with the public float of available Bitcoin considerably lower, even a small allocation by a handful of S&P 500 constituent companies could go a long way to boost Bitcoin higher.
The Gartner Survey comes hot on the heels of Tesla's CEO Elon Musk announcing that the firm had purchased some US$1.5 billion worth of Bitcoin from the company's cash pile.
And on Tuesday, MicroStrategy invested some US$600 million into Bitcoin via a convertible bond offering, with the intent of using those proceeds to buy more Bitcoin.