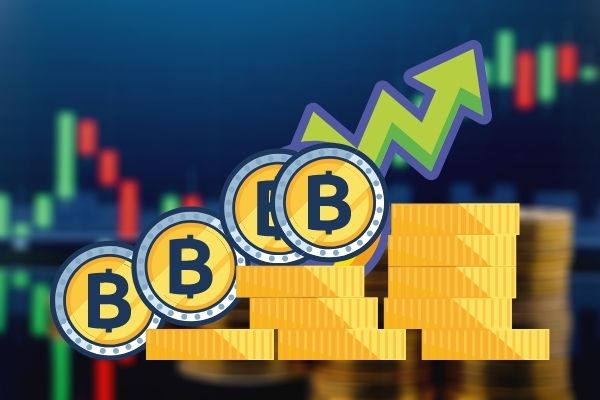 Bitcoin appears to be consolidating near its 200-day moving average, similar to U.S. equities 

Investors will need to watch for movements in tech shares, which Bitcoin has appeared to gain a reliable correlation with over the past few months, to figure out where the cryptocurrency could be headed to next 
Weekends are a time to unwind, to spend time with friends and family, to kick back and grab a cold beer, or maybe even a bit of Bitcoin.
Or at least that's what investors did as risk appetite was on full display again with investors chomping at the bit and sending Bitcoin up by over 10% to US$41,000 over the weekend.
With the benchmark cryptocurrency not having crossed US$40,000 in over two weeks, the move was enough to drag along the rest of the cryptocurrency world with it, with Ether roaring above US$3,000.
Cryptocurrencies started to rally almost immediately after the aftermarket hour trading in e-commerce giant Amazon bolstered confidence in tech stocks, which cryptocurrencies have largely tracked over the past few months.
Last month, the correlation between Bitcoin and the tech-focused Nasdaq 100 was 0.66, its highest since 2011 – a correlation of 1 means that the two assets move in lockstep.
Bitcoin's ascent has also been attributed to rising optimism over the U.S. economy after the U.S. Labor Department report showed employers extended a hiring spree last month despite concerns that the Omicron variant would hit jobs.
Chartists have also observed that Bitcoin appears to be consolidating around its 200-day moving average, similar to U.S. equities.
Over the past two days, Bitcoin has moved in virtual lockstep with some of the biggest U.S. tech firms, plunging sharply when Meta Platforms (formerly known as Facebook) plummeted on the back of slowing user growth and poor earnings and rebounding just as quickly on the back of stellar fourth-quarter earnings by Amazon.
Technical indicators appear to suggest that the worst could be over for Bitcoin, at least in the immediate term, with the cryptocurrency appearing to have sustained a rise over US$41,000.
With many traders already pricing in a rate hike by the U.S. Federal Reserve of around 0.50%, even a mild move to inch up rates to just 0.25% could be strongly bullish for Bitcoin.