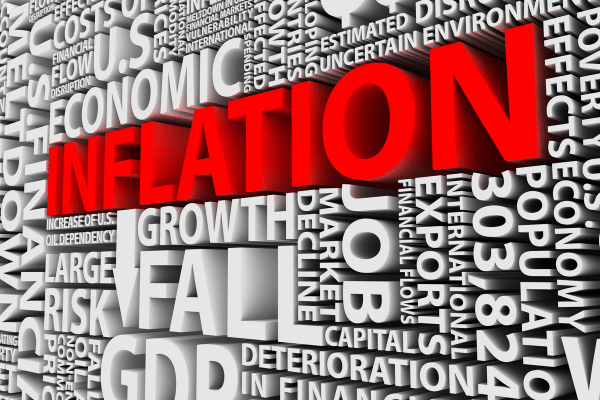 Signs that price pressures are starting to ebb for certain core items could provide food for thought for the U.S. Federal Reserve as it prepares to tighten 

Blunt use of monetary policy to tackle inflation may be misguided, especially if supply chain snarls are unclogged and as price pressures naturally start to ease 
Given the surprisingly strong job numbers out of the U.S. despite concerns that the Omicron variant would derail the sustained recovery in employment, investors are understandably concerned that the U.S. Federal Reserve would be emboldened to tighten more than expected.
But there are signs that even though most economists expect inflation to rise once again in January, the pace of price increases may be moderating.
Soothsayers polled by Bloomberg are betting that the Consumer Price Index which will be released this Thursday, will reveal year-on-year growth of 7.3%, a fresh four-decade high.
Nevertheless, some economists are expecting the pace of that growth to moderate, especially for core goods like apparel and used cars.
Core CPI which strips out volatile components of CPI data that includes energy and food, is estimated to rise again, but by 0.5% month-on-month, as opposed to 0.6% in December.
Supply chain issues have been a major contributor to core goods inflation, especially for used cars.
With a lack of chips, many new cars remain undriveable on lots, waiting for their digital brains to be installed and that has led to consumers needing transportation in a hurry to push up the prices of used cars.
As more Americans head back to work, they need cars to get them there and as such, used cars have increased in price from demand.
But will a slowing pace of price increases be enough to cause the U.S. Federal Reserve to back down from its hawkish pivot?
In all probability, no, but it would at least add some texture to discussions about raising rates too aggressively, especially as inflationary pressures start to subside.