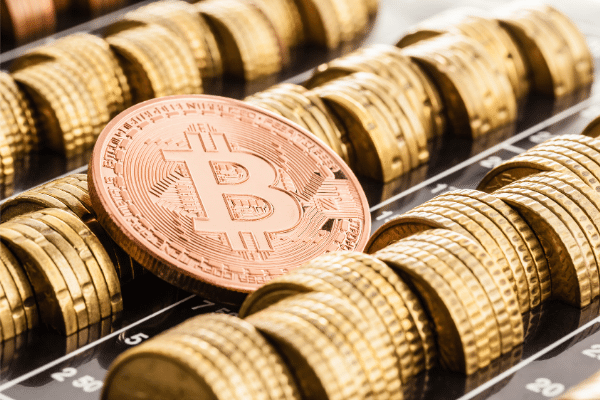 Bitcoin correlation with Nasdaq Composite and S&P 500 are strongest during times of price drops – but have also undermined its alleged role as an inflation hedge 

Negative correlation of Bitcoin with Treasury yields could provide a potential play for investors looking to ballast these two assets within a portfolio
Bitcoin could be mistaken these days as a proxy for the Nasdaq 100, rather than gold when it comes to asset correlation.
Long touted as a potential hedge against inflation, Bitcoin has struggled in 2022, a result of the prospect of monetary policy tightening by the U.S. Federal Reserve to combat the highest levels of inflation in four decades.
If nothing else, Bitcoin's struggles of late reflect how sensitive it is to broader market sentiments, hurting claims that it can offset the eroding price of inflation.
In that vein, while flows to gold have been increasing, similar withdrawals from Bitcoin have also been noticed.
But where Bitcoin could yet shine though is in that class of risk assets which would stand to gain as investors squeeze out whatever remaining juice there is from a rotation into "value" stocks more exposed to economic cycles.
In fact, Bitcoin and the stock market only tend to travel in the same direction on the worst performing days of the S&P 500 and the Nasdaq Composite, on days when the market tends to move sideways, returns are less closely correlated.
That makes for an interesting investment thesis on Bitcoin because the days ahead are likely to be volatile across the board for all assets.
Considering that the 120-day correlation coefficient with Bitcoin and the yield on the U.S. 10-year Treasury note is -0.1 – a negative correlation suggesting that the two assets move in opposite directions.
While Bitcoin may not be acting as a hedge against inflation right now, it could provide a potential ballast effect in a portfolio as bonds get roiled against a backdrop of the U.S. Federal Reserve's reduction of its balance sheet of US$8.9 trillion in Treasuries and mortgage-backed securities.