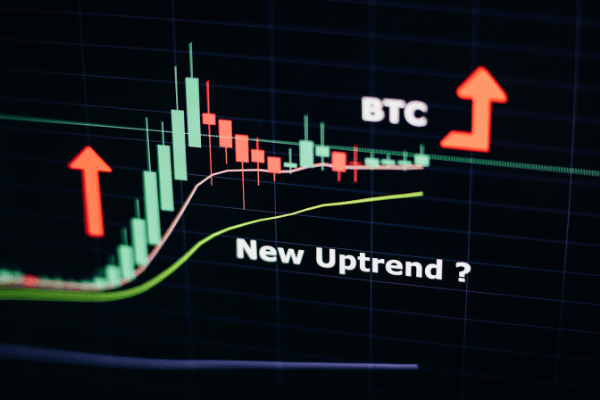 Bitcoin rebounds to 6-week high amidst speculation that Amazon may start to enter the space or even accept cryptocurrency for payment
Investors need to be measured in their expectation for immediate price appreciation as Bitcoin has exceeded its Trading Envelope indicator on the upper boundary on lower volumes, more a product of a short squeeze than any meaningful upwards appreciation
While cryptocurrency investors may rue the sharp drop in Bitcoin from its all-time-high, the fall from US$64,000 may not have ushered in a fresh crypto winter.
Instead, if nothing else, it could be a perpetual autumn, with crisp and sunny days marred by blustery and wet ones as Bitcoin rebounded yesterday to a 6-week high.
Some investors attribute Bitcoin's nascent rally to short positions being liquidated and speculation that Amazon (+1.18%) may be venturing into cryptocurrencies based on its looking to hire an executive to plot blockchain and digital asset strategy.
Bitcoin peeked above US$40,000 momentarily before retracing to around US$37,000 at time of writing.
Speculation is growing that Amazon could be for cryptocurrencies what Tesla (+2.21%) was for Bitcoin, with the former posting a job opening on July 22 for an expert in "digital currency" and "blockchain."
According to the job posting, the person would be charged with,
"Amazon's digital currency and blockchain strategy and product road map."
The posting sparked online chatter that Amazon would eventually move to enable customers to pay in cryptocurrencies.
But that may be a tad too speculative, because if nothing else, Amazon is big enough that it could easily issue its own cryptocurrency or even a dollar-based stablecoin, rather than co-opt others and invite a slew of regulatory oversight, especially for money laundering.
Some US$740 million worth of short positions in Bitcoin were liquidated on Monday and traders were snapping up long call options for Bitcoin for as high as US$48,000.
The short squeeze, especially when cryptocurrency prices jump unexpectedly, saw a sharp spike in Bitcoin, surging to US$38,000 before shooting past US$40,000 almost instantaneously in a single candle.
Investors will be looking next for how some of Bitcoin's biggest corporate backers have fared in their second quarter earnings, especially given that their Bitcoin on balance sheet would have been marked at the end of June, a period when Bitcoin was trading around US$29,000.