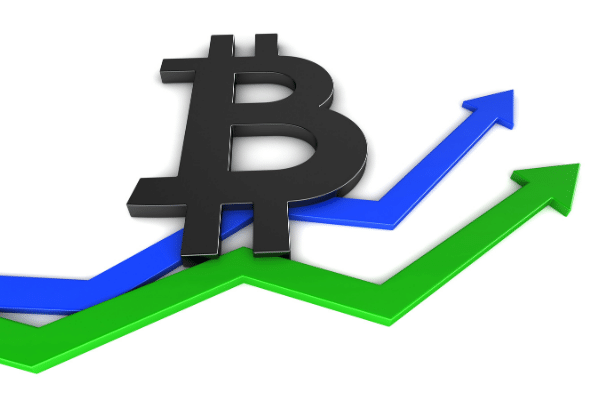 Bitcoin surges back to US$40,000 heading into the weekend on the back of Elon Musk's endorsement of the cryptocurrency
Endorsement by increasingly high profile individuals adds to the volatility of Bitcoin as peer pressure and groupthink contribute to the competing narratives that fuel speculation in the digital asset
Heading into the weekend, Bitcoin rebounded past the psychologically-important US$40,000 level of resistance after a volatile week for cryptocurrencies marked by Elon Musk's support for the bellwether digital asset.
A record runup in Ether, the world's second largest cryptocurrency by market cap also added to the ever-increasing total market cap for digital assets which now stands around US$1.2 trillion.
Whether it's the punters from Reddit who are spilling over into cryptocurrencies or a wider embrace by mainstream investors is harder to say.
High profile proponents of Bitcoin like Musk say that Bitcoin and its ilk are winning broader acceptance by the finance community despite regulators, including the European Central Bank warning investors that volatility inherent in cryptocurrencies, could see their investments wiped out.
Investors will want to keep a close eye on what happens Monday when CME Group (-1.11%) finally launches its cash-settled Ether futures.
Just over three years ago, the launch of cash-settled Bitcoin futures gave investors an opportunity to bet against the price of Bitcoin and almost as quickly as Bitcoin futures were launched, the price of Bitcoin virtually collapsed, falling by as much as 80% in a matter of weeks.
Traders will be watching to see if the launch of Ether futures on Monday will have a similar effect.
To be sure, the macroeconomic circumstances surrounding the launch of Ether futures on Monday are dramatically different from when Bitcoin futures were launched in late 2017.
Unprecedented fiscal and monetary stimulus to combat the economic fallout of a devastating global pandemic have fed into the narrative that Bitcoin could serve as a hedge against inflation.
And options to bet against the relentless rise in the price of Bitcoin were limited in 2017, unlike today when a wide range of cryptocurrency derivatives have existed not just for Bitcoin but for Ether and other cryptocurrencies as well.
The cryptocurrency industry as a whole has also grown somewhat more mature and growing numbers of institutional investors have come out publicly to declare their holdings in Bitcoin as well.
So the launch of Ether futures in and of itself should not necessarily see Ether's price crash on Monday – that plot is too obvious.