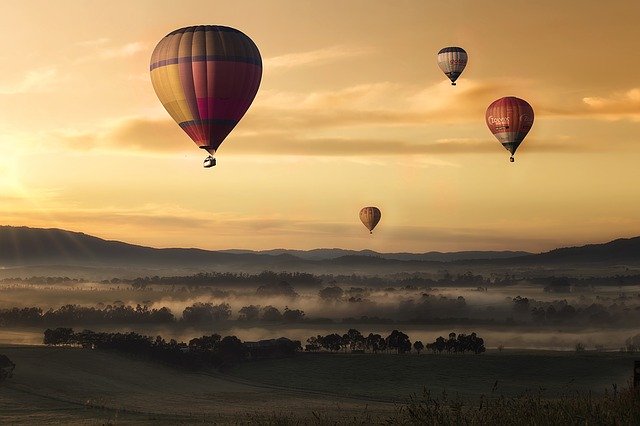 Yesterday we saw Bitcoin formed a double bottom before it shot itself back up to retest the $9k resistance level. Despite hours of heavy selling pressure, earlier this morning, Bitcoin's bulls shown their strength by reclaiming $9,000 before it hit the next mid-term resistance at $9.4ks level.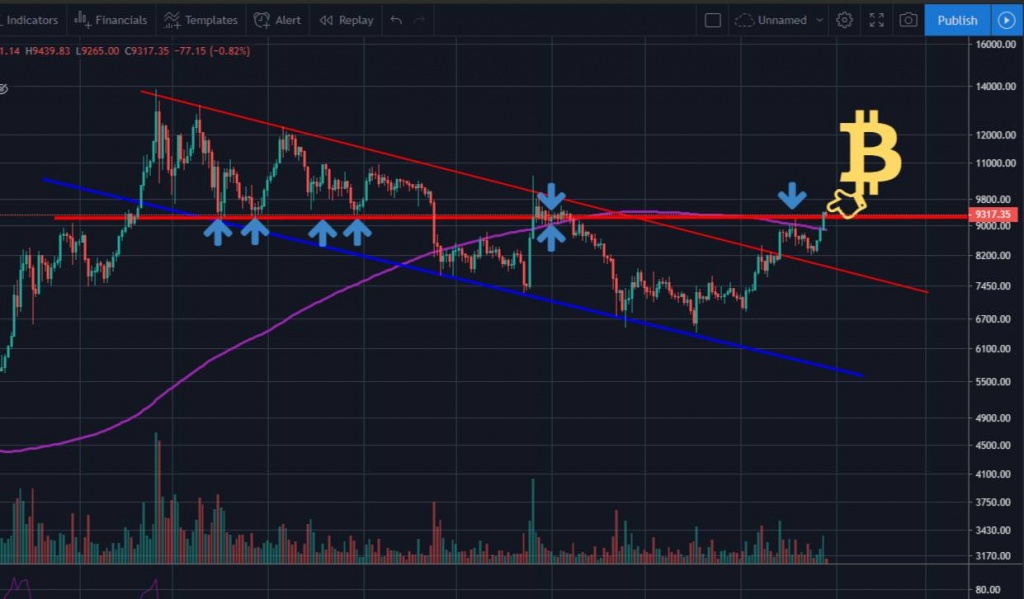 This mid-term resistance was once an important support for the latter part of 2019. After a spectacular run from $3k to $14k, Bitcoin was due for a correction, bringing its price down more than 50%. Breaking this mid-term resistance would allow Bitcoin to attempt to make a significant higher high above $10,800, which will indicate a more definite sign of an uptrend.
Some experts and technical analysts have agreed and pointed out that Bitcoin just broke above the 200D Moving Average (the purple line), which is another important indicator. Previously, when Bitcoin was able to float above the MA, the price would enter an uptrend bull run for a while.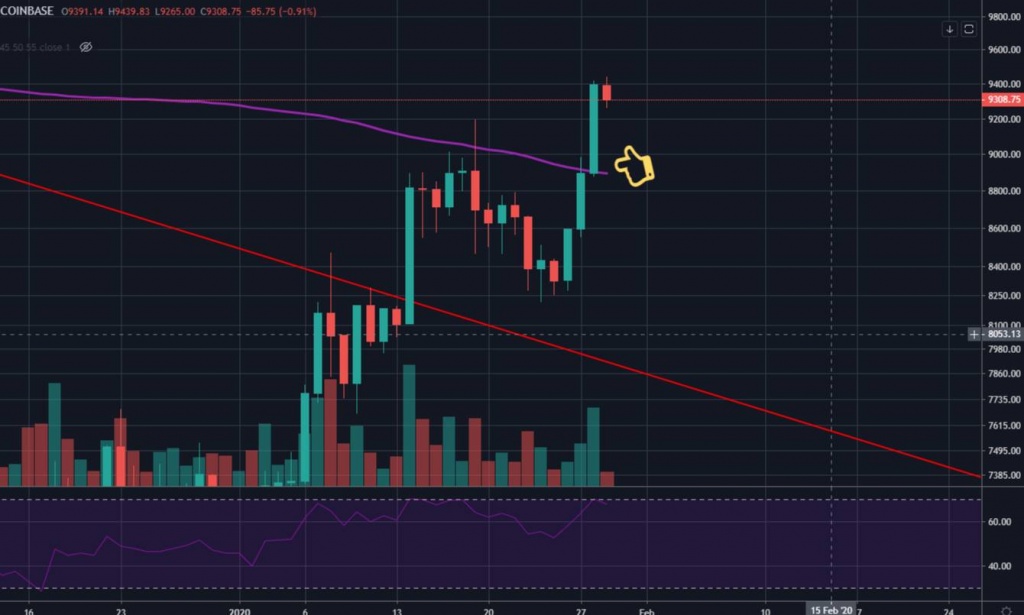 Many also speculate that the ongoing tension between the U.S. and Iran and 2019-nCoV have played an essential role in this Bitcoin's upward price movement. The current situations created FUD (Fear, Uncertainty, and Doubt) in the traditional market sectors, leading some investors to seek non-correlated assets such as Bitcoin as a safe-haven.
You may also want to read: Bitcoin Shoots Through $9K Again -Starting of the Next Bull Run?