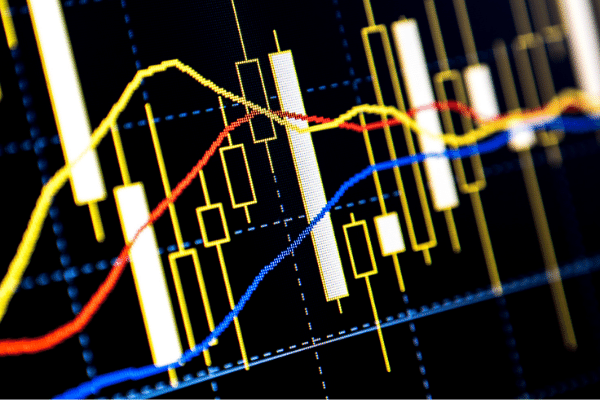 Technical charts for Bitcoin suggest that the US$31,000 level of support has already been tested in the 50-day moving average, a level if breached, technical analysts suggest, could send Bitcoin lower 
Technical analysis only provides glimpses into part of the picture, with retail investors an unknown and immeasurable force for volatility in the cryptocurrency markets
It has been said that a technical trader is never wrong in their analysis, the market simply hasn't caught up to their charts.
But as Bitcoin extends its losses from its recent all-time-high, wonks who trade assets purely on technical analysis are watching price levels closely to see if key levels of support are at risk of being breached.
Technical analysis involves traders using historical charts to predict future movements based on precedent – the only problem is that when it comes to cryptocurrencies, particularly for Bitcoin, there's not a whole lot of reliable historical data with which to base the future on.
And considering the numerous black swan events that have marked the past few years, using technical analysis to predict where Bitcoin is headed to next is a bit like driving by looking at the rearview mirror. Nonetheless, there are some analysts who note that Bitcoin has already tested its 50-day moving average, and who suggest that a sustained dip below that level could see further declines.
Often these technical indicators can act as self-fulfilling prophecies. If sufficient number of traders believe that the 50-day moving average won't hold, a narrative could potentially be constructed to suggest that Bitcoin's rally over the past four months was nothing more than a massive speculative blow-out.
In the immediate term however, signs are pointing bearish, but not for reasons that the charts might suggest. Given greater variety for accessing Bitcoin, institutional investors are starting to cool on Grayscale Bitcoin Investment Trust (GBTC), which has seen the premium that it charges for shares in the trust decline more rapidly than the underlying price of Bitcoin. Investor flows into the US$20 billion GBTC have also understandably slowed and a sharp selloff last week is raising questions about Bitcoin's ability to regain US$40,000 again.
Longer term though, the prospect of greater regulation from members of the Biden administration who are pushing to regulate cryptocurrencies may facilitate the broader entry of institutional players into the market which many investors are betting on.
Goldman Sachs (-0.45%) has already beefed up its digital asset trading team, and more than a handful of big-name banks are looking to start institutional trading of cryptocurrencies. It's still early days in the cryptocurrency space and there are plenty of macro factors that will affect Bitcoin's prospects and contribute greatly to its volatility in the coming weeks and months.
If the unprecedented rally in the shares of GameStop (+92.71%) are anything to go by, never underestimate the power of retail investors to drive speculation in frothy markets – and that's something the charts may not be able to show.