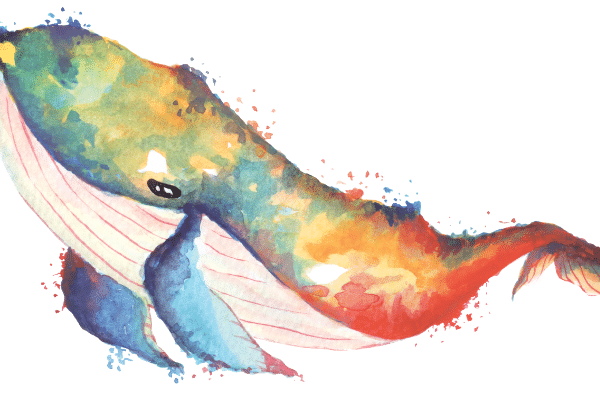 Kraken Intelligence pins the recent rally in bitcoin on so-called whales with over 100 BTC in their wallets

Stronger buying by institutional investors and family offices may also be responsible for rebound in bitcoin over the past week
It's been said that when a butterfly flaps its wings in the Amazonian jungle, a storm ravages half of Europe.
This so-called "Butterfly Effect" is, according to Chaos Theory, one way to explain apparently random and unconnected outcomes in a dynamic and ever-changing world.
And nowhere is Chaos Theory seen to be more prevalent than in the cryptocurrency markets, yet fortunately, some are suggesting there is an explicable reason for bitcoin's most recently rally.
After hype from the launch of the ProShares Bitcoin Strategy ETF died down, bitcoin corrected sharply, falling to as low as US$57,000 at one stage before rebounding just as rapidly.
Now Kraken Intelligence, a branch of the cryptocurrency exchange Kraken, is suggesting that they may have the answer for the most recent rally.
According to Kraken Intelligence, holders of 100 bitcoin or more, so-called whales actually put on more positions since early October, and coupled with a supply shock, helped to see a good bout of bargain hunting as bitcoin was battered this past week.
Kraken Intelligence claims that the average holdings of bitcoin whales rose by 0.25% in early October to reach a record US$724.4 billion, with the number of whales increasing in absolute terms by 1.6% to 16,156, the highest level since May.
In the report, Kraken Intelligence wrote,
"Larger market participants have grown increasingly more confident, preferring to accumulate further than to take profit."
"With the number of whales and whale holdings rising, it is clear that whales are a driving force in this latest run-up and remain optimistic."
Because public blockchains are transparent, data about accumulation of bitcoin within a handful of wallet addresses is relatively easy to determine, but also reinforces earlier concerns over market concentration.
The U.S. National Bureau of Economic Research recently reported that the top 10,000 investors in bitcoin hold over a third of the cryptocurrency in circulation, which some analysts argue sparked the sell-off last week.