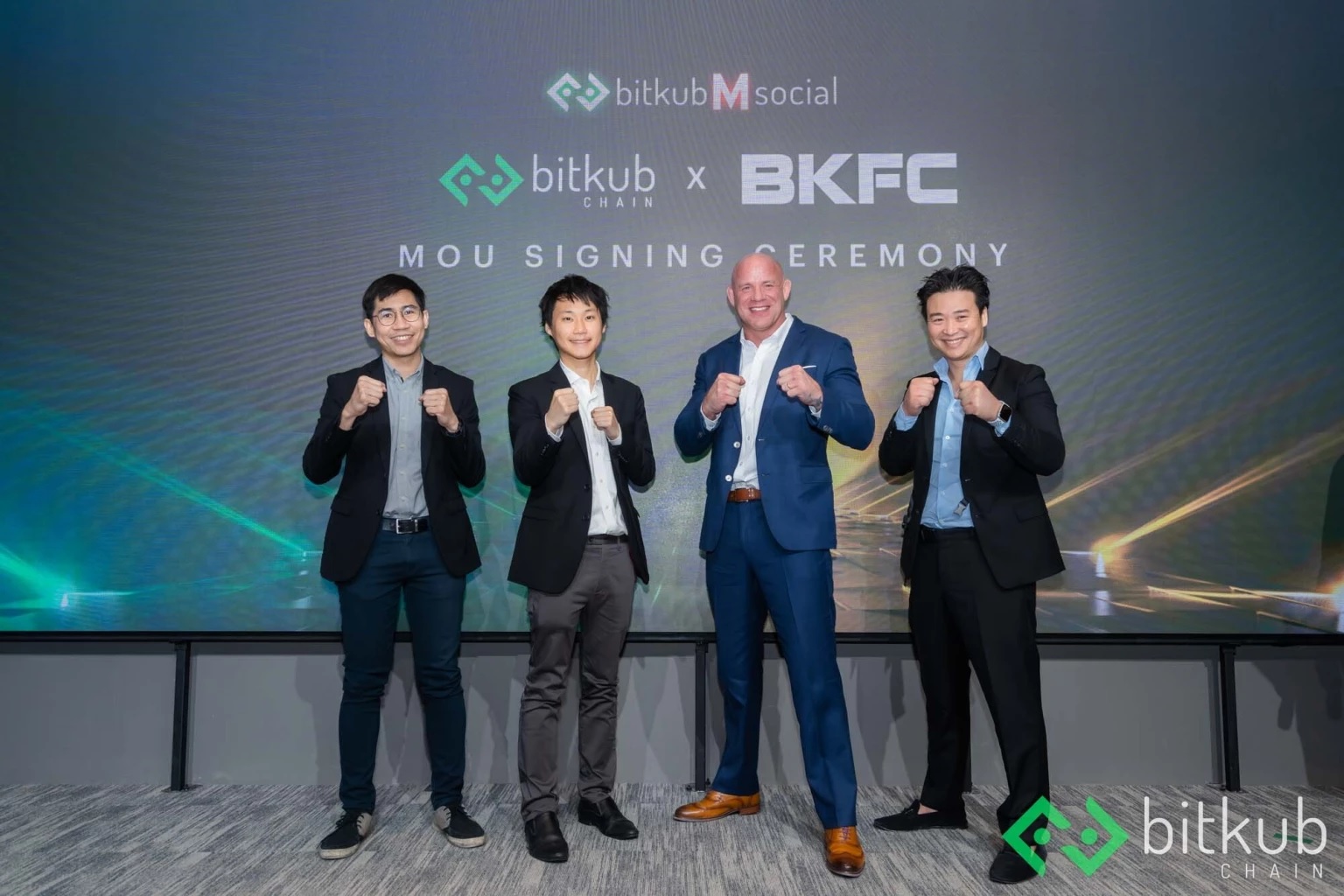 Bitkub Blockchain Technology, Bitkub chain developer and blockchain total solution provider, and BKFC Thailand, a premier bare knuckle fighting organization sign MOU agreement and announce the new non-fungible token (NFT) collection to digitize the iconic moments using blockchain technology.
BKFC is a premier bare knuckle fighting organization that will bring you the best and most exiting fights. The Broughton Ruleset and signature BKFC Squared Circle have come together to create a uniquely exhilarating fighting experience. Bitkub Blockchain Technology and BKFC Thailand will use blockchain technology to digitize the moments and highlights of the athletes and turn them into NFT.
BKFC Thailand's NFT will be authentic and unique because they are minted using blockchain technology on Bitkub Chain. Fans can enjoy collecting the most iconic moments from BKFC Thailand history from the inside and outside of the squared circle.
"As the owner of a leading digital asset company in Thailand, I believe that this is a good start for combat sports industry. This cooperation will apply blockchain technology to BKFC's athletes and allow the fans to get closer to their favorite fighters. Fans can collect NFT and add more value to Thai boxing."

Jirayut Srupsrisopa, founder and Group CEO of Bitkub Capital Group Holdings Co., Ltd. said.
"We are forward thinking company and we are moving into the future. So, to work with Bitkub is fantastic to adopt the tech space and it is something that we are really excited about. I really feel delighted when fans are waiting for the QR Code. It is not only to capture the moment, but our NFT can also create more utility as well," Nick Chapman, CEO of BKFC Thailand said.