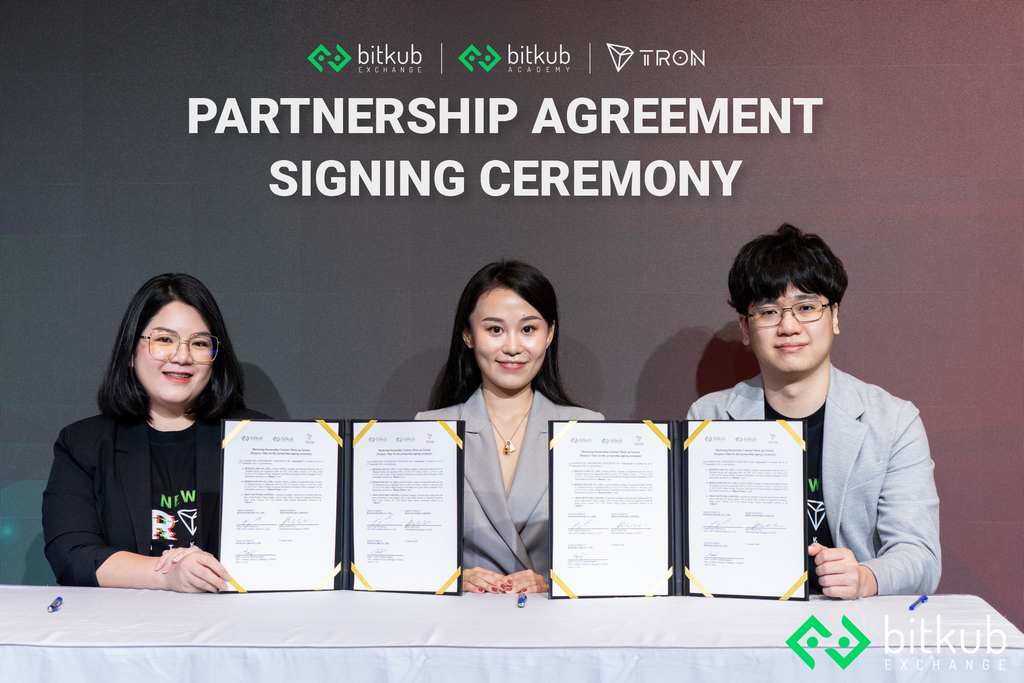 Bitkub Exchange and Bitkub Academy partner with TRON, a leading global Blockchain network behind the creation of the TRON (TRX) coin, to develop learning airdrops and host the new TRON : Pitching competition.
The collaboration aims to distribute learning Airdrops in the pursuit of stimulating secure investments. The companies also announced opening a business-pitching competition for participants aged 18-22 to induce education among young investors.
Bitkub Online, the service provider behind the Bitkub Exchange, and Tron have formed a revolutionary partnership to support knowledge and awareness in the crypto space, as well as visibility for TRON within the Thai crypto community through various forms of campaigns.
This partnership with TRON also aims to increase educational understanding of the TRON blockchain network by creating the NewTRON: Pitching Competition.
Meanwhile, the campaign aims to provide opportunities for university-level students between the ages of 18 and 22 to propose business and marketing models in order to raise awareness and educate the young masses, while also rewarding learning airdrops and the opportunity to intern with the company.
"Through our partnership with TRON, we are determined to drive more than just marketing values." Bitkub has observed an increase in interest in cryptocurrencies and digital assets since 2017, with many new investors entering the market without the necessary knowledge to invest effectively in this highly volatile market. Keeping this in mind, the company has moved forward by providing adequate tools to invest wisely in order to instill risk-awareness and education. This is reflected in the learning airdrop provisions under the NewTRON: Pitching Competition activity, which is hosted to stimulate targeted education among young investors and prepare them for upcoming market trends."

Sugrit Phutaviriya, Chief Marketing Officer of Bitkub Online Co., Ltd. said.
Peerasit Chiwabhong, Chief Executive Officer of Bitkub Infinity Co., Ltd. and a member of the NewTRON: Pitching Competition's judging panelists, added that the competition's goal is to not only support knowledge in digital assets and the opportunity to acquire real experience in a professional environment through an internship program with the company but also to bring out the clearly-seen potential in the young masses, saturated with determination.
"With this in mind, the NewTRON: Pitching Competition is an important step forward toward the goal of laying a strong foundation for young investors and allowing them to demonstrate their full capabilities," Peerasit noted.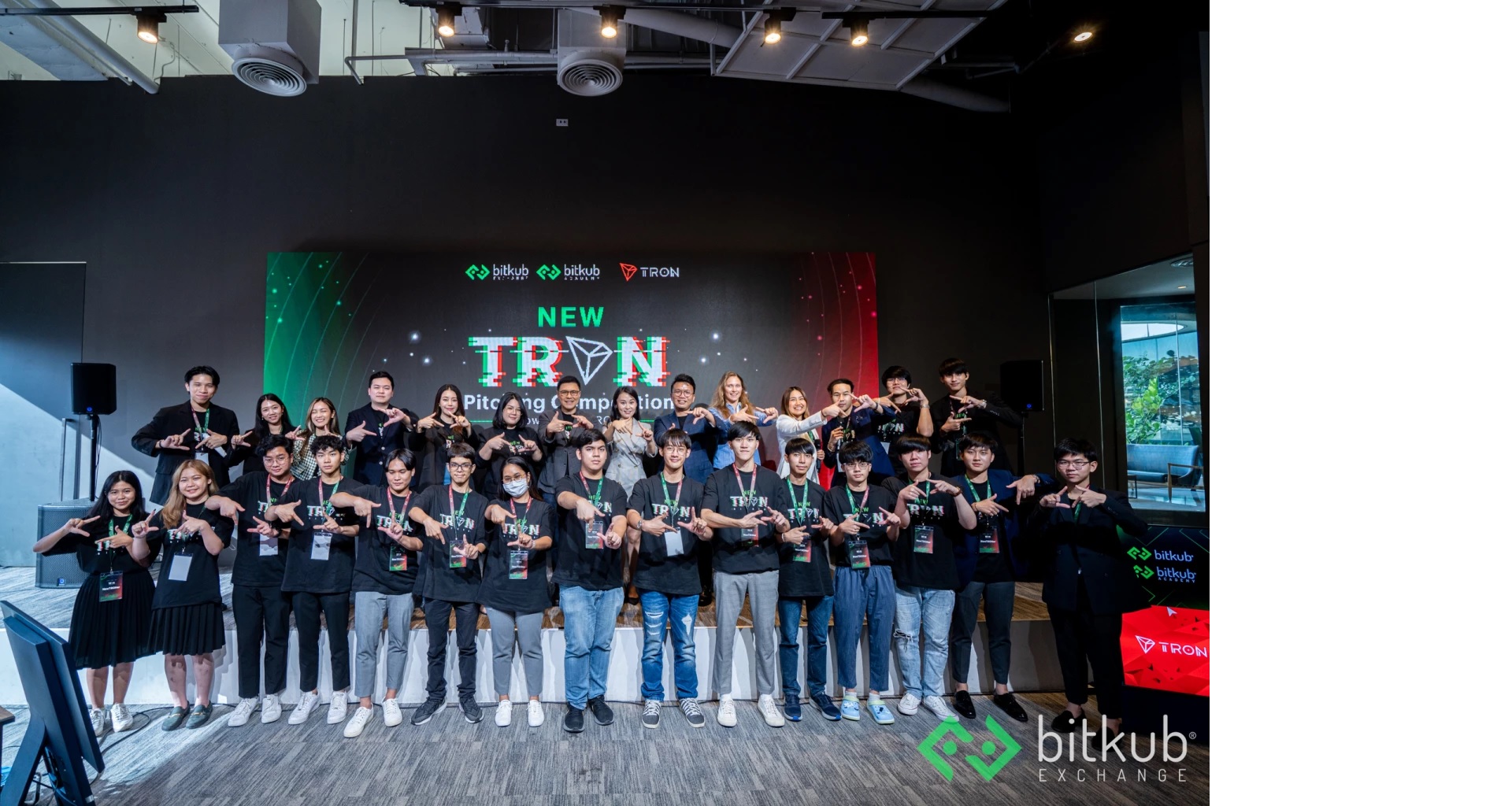 The NewTRON: Pitching Competition awarded 36,000 TRX (TRON) learning airdrops worth approximately 80,000 Thai baht to the top three winning teams, as well as the invaluable opportunity to intern with the Bitkub Online Co., Ltd.'s marketing team to help participants turn their ideas into reality.