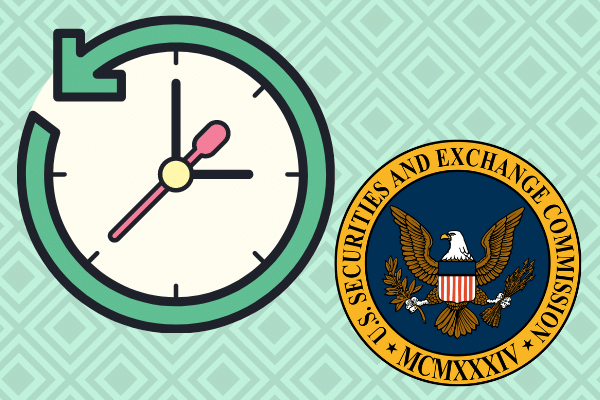 The Chamber of Digital Commerce, a blockchain advocacy group, has requested the SEC to authorize a spot Bitcoin exchange-traded fund (ETF) in order to stop American investors from turning to countries that are more crypto-friendly.
With a Bitcoin ETF, investors can gain exposure to Bitcoin without needing to own any beforehand. Traditional investors are able to trade Bitcoin ETF on stock market exchanges more easily in order to gain exposure to the asset class.
At the moment, the investors in the U.S. can invest through bitcoin futures ETFs, but not bitcoin ETF. What separates Bitcoin futures ETFs from spot ETFs is the fact that the former are backed by bitcoin derivatives while the latter are backed by actual bitcoin.
A total of 16 cryptocurrency firms have requested for approval from the SEC to offer spot bitcoins ETFs since 2013. However, all of the applications were rejected due to allegedly insufficient protection against bitcoin price manipulation.
The advocacy group stated that the SEC's concerns have been resolved in its most recent publication. Since exchanges have utilised surveillance techs to compare against market manipulation, there has been no sign of bitcoin ETFs prices being manipulated so far.
The Chamber of Digital Commerce claimed that the U.S. investors are forced to look to other regulated countries such as Canada, Sweden, German, Australia, and Switzerland, due to the SEC's refusal to green-light a spot bitcoin ETF.
The group went on to say that the economy is losing more money due to capital flight since the SEC is taking its time to approve a spot ETF, and believes that it's high time the American investors gain access to a Bitcoin ETF.
The SEC chair Gary Gensler is also accused by the advocacy group of purposefully delaying the approvals of spot bitcoin ETF in order to increase the SEC's control over crypto exchanges where Bitcoin is traded.
Congress is attempting to enable the Commodity Futures Trading Commission (CFTC) to regulate cryptocurrencies like Bitcoin and Ethereum since Gary Gensler stated that "bitcoin was a commodity and not a security".
Despite this, the SEC chair is attempting to indirectly control the Bitcoin ETF by also regulating the crypto exchanges. According to some reports, SEC Commissioner Hester Pierce believed that Chairman Gensler is attempting to bring those crypto platforms under the SEC's control.