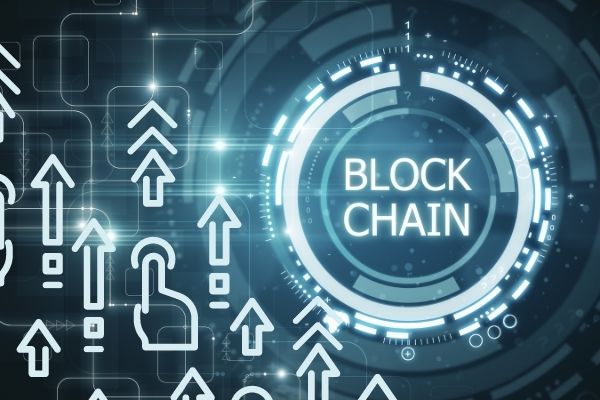 According to a new report published by PwC Global, blockchain technology integration across private and public sectors worldwide is set to boost the global economy by $1.7 trillion in the next decade. In the UK, that would translate to a £57 billion growth by Gross Domestic Product (GDP) in the same time period as it embarks on the road to economic recovery in the aftermath of COVID-19's impact. China and the US are predicted to see more than $440 million in potential net benefit by 2030 as well as the world's hegemon and major emerging superpower continue to battle their way in the digital transformation race.
Blockchain-based applications that improve the efficiency of supply and logistics processes, such as tracking and tracing products, are expected to take center stage in the next decade of new tech integration. The payments and financial services sector has plenty of room for further innovation, while transparent and immutable identity verification applications that can facilitate the prevention of identity fraud complements the utilization of blockchain tech perfectly. 
Lastly, there has also been an increasing trend of companies and brands across multiple industries integrating blockchain into their customer loyalty and rewards programs. Social networking platform Reddit implemented its blockchain-based Community Points system this year, while BMW Korea recently announced its plans to roll out its very own customer loyalty application with the help of blockchain.
Research and analytics firm CBInsights highlighted how blockchain could enhance the efficiency and boost the performance of businesses or organizations across 58 different industries, from ride-sharing to online advertising, education, cloud storage and more. It is not difficult to see how the burgeoning blockchain sector will drive precipitous growth in global economies. However, to reach the projected numbers as mentioned above, PwC notes that the importance of global business leaders driving the blockchain revolution in their respective industries must not be underestimated.
"One of the biggest mistakes organisations can make with implementing emerging technologies is to leave it in the realm of the enthusiast in the team. It needs C-suite support to identify the strategic opportunity and value, and to facilitate the right level of collaboration within an industry. Establishing proof of concept uses which can be scaled up if successful will enable businesses to identify the potential usages of Blockchain, while building confidence and trust in its ability to deliver," said Steve Davis, Global Blockchain Leader at PwC.
You may also want to read: Major Blockchain & Crypto Analytics Firm Chainalysis Reports Q3 100% Growth in YOY Recurring Revenue